WAIKATO: TAUPO
Club Habitat

25 Ohuanga Rd, Turangi
Phone: 07 386 7492
rvexplorer id: 18467
Lat-Long: -38.99031, 175.80763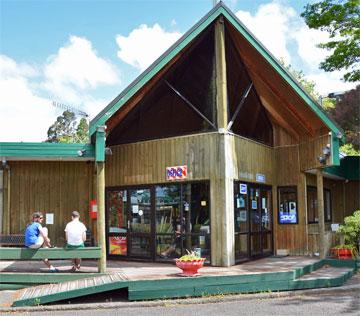 Club Habitat is next to the New World supermarket and have a series of powered sites available along the entrance driveway.
There are spacious grounds and a large spa pool and sauna complex. However, the facilities looked run-down and there was a For Sale sign outside.
There was noone in reception when we arrived, and just two French visitors waiting outside to check out.
This is potentially a nice place to stay, and may have new owners by the time you arrive in Turangi, so it's worth checking them out.
Being next door to the supermarket is a plus if you need to top up on groceries.
POST A COMMENT: