AUCKLAND REGION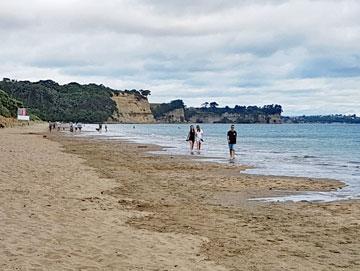 Strolling along the beach at Long Bay on Auckland's
North Shore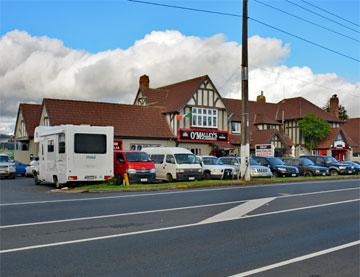 Murphys Law Pub and Campsite in Papakura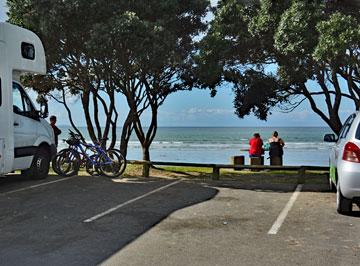 Freedom Camping at Snells Beach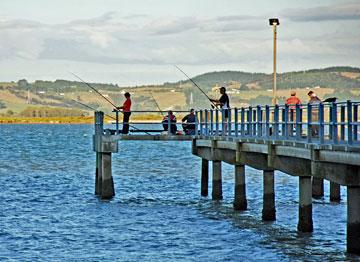 Trying your luck at fishing off the Shelly Beach pier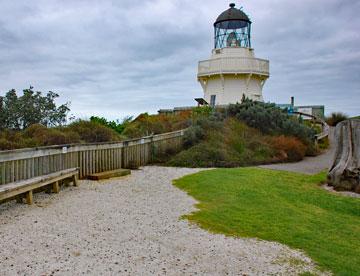 Manukau Heads Lighthouse near the top of the Awhitu
Peninsula
Auckland is not usually thought of as a location of choice for motor caravanners. After all, the motor-caravanning lifestyle is mostly about escaping from the rush and bussle of city life.
However, Auckland is not just the metropolitan area - it extends from the country town of Wellsford in the north, to below Pukekohe and the Aphitu Peninsula in the south.
Auckland calls itself the City of Sails - which is an apt description for it's beautiful Waitemata harbour is well populated with marinas and boats of every description. But, for motor caravanners, it is also a city of beaches and parks.
All around Auckland you can find magic places to explore, where city life may as well be a million miles away! Isolated beaches, small country towns with farmers markets, forests to explore, great fishing, eating and drinking.
If you live in Auckland, these places make for a great weekend away. If you live further away, Auckland is well worth exploring.
If you live in another country and are planning to explore New Zealand in a motorhome, then Auckland is likely to be your first destination. You can rent a motorhome here and collect it from close to the International airport. Then spend a few days exploring Auckland while you get settled in your new 'home'.
You can stay at all the locations pictured here - some are free or low cost. And you'll find many other locations and holiday parks in this directory.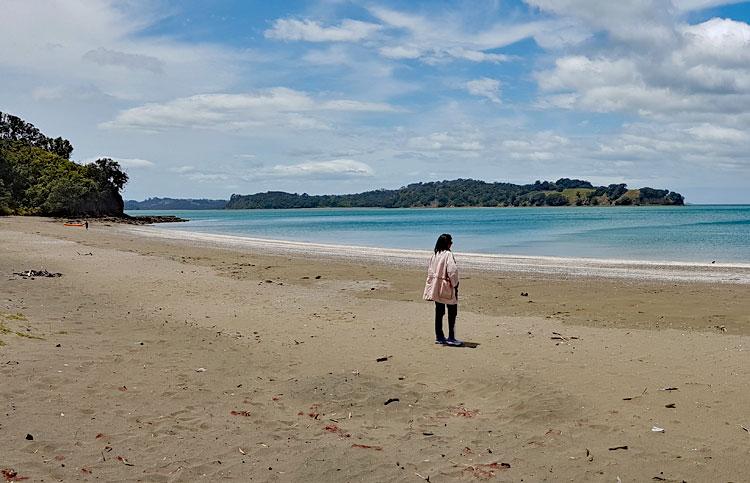 Enjoying the serenity at Sullivans Bay, just north of Auckland