GISBORNE AND THE EAST CAPE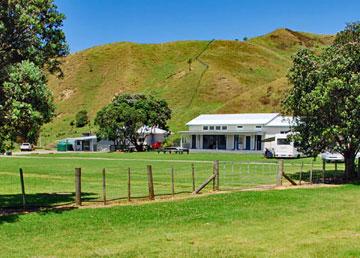 Anaura Bay Campsite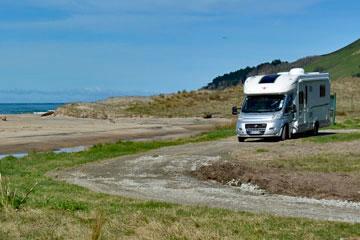 Freedom Camping at Te Tapuwae Marine Reserve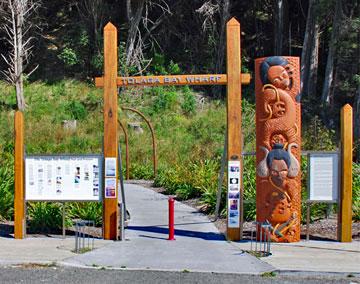 Entrance to the Tolaga Bay Wharf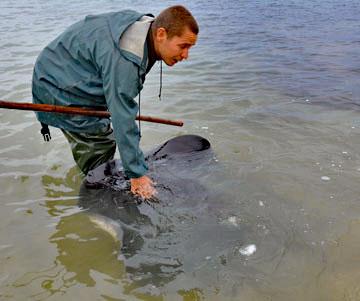 Feeding wild stingray at Tatapouri Dive
Gisborne and the East Cape provides a unique mix of small rural communities, some stunning beaches, and friendly people.
It's not a wealthy area, and our initial impressions on driveing around the Cape were of isolated communities without much economica activity, beaches littered with driftwood, and some challenging access roads. We'd also heard stories about local kids demanding money from freedom campers.
It wasn't until our second trip that we stopped for long enough to 'scratch below the surface', and we began to appreciate the 'real' East Cape - the enthusiasm and friendliness of some of the local people we met, some of the great places to freedom camp, as well as some really nice holiday parks.
Everything is low key and understated. Even Dive Tatapouri, a major attraction offering some truly unique experiences, could easily be missed as you're driving past - as we did the first time around.
If you're planning to drive around the Cape, plan to take your time - especially around the Gisborne side. The main road can be windy, but is all sealed, having been upgraded for the logging trucks,
There are lots of bays and interesting locations to explore off the main road. Some of the access roads are not great, especially for front-wheel drive motorhomes, but the locations can be worth the effort when you get there.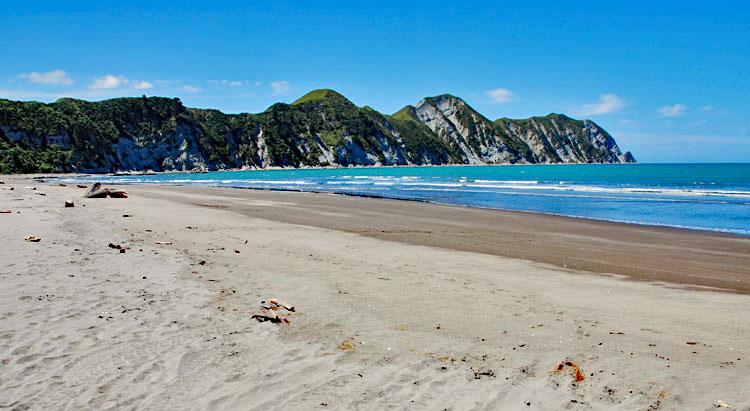 Tolaga Bay Beach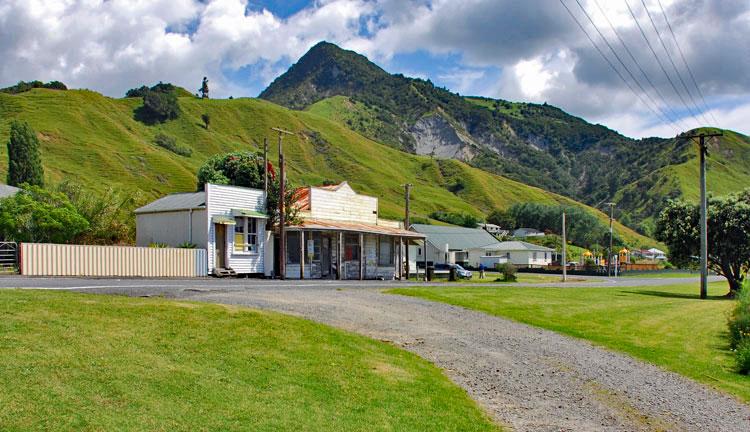 Tokomaru Bay Community