WAIKATO: TAUPO
Kinloch Beach

near 14 Mata Place, Kinloch, Taupo, Waikato
rvexplorer id: 18826
Lat-Long: -38.66293, 175.91925
Beach, Town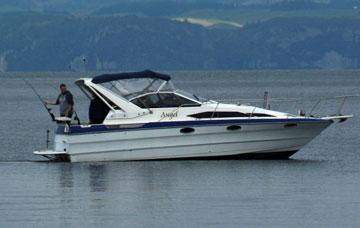 Fishing in the lake - just a short distance off shore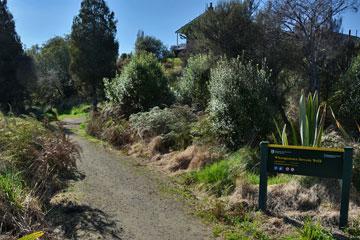 Fishing in the lake - just a short distance off shore
Children's playground in the reserve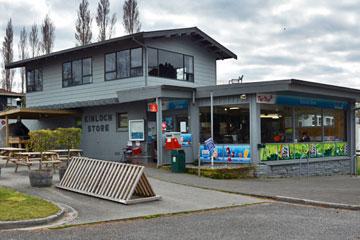 The Kinloch Store and Cafe
The Lake Taupo beachfront at Kinloch is a great place to spend a sunny day, go fishing, or for a walk along the lake. The Kinloch Store and Cafe is close by.
We arrived late one afternoon just as it was starting to get dark. We found our way to the beach and were able to park directly overlooking the water. We were soon joined by another couple in a motorhome, and we settled in for the night.
The next morning was a bit overcast, and the first thing we noticed was a No Camping sign just a few metres from where we were parked.
I went for a walk up to the Kinloch Store to buy some milk, and the store owner said that motorhomes did park on the beach front overnight but noone was too concerned. There would be complaints if people set up camp and stayed for longer than just one or two days, or left a mess behind.
Another lady came past our van on her morning walk, and she said that same thing. We had a long chat about living in the town, and she told me about the walk to the stream where the trout swim up to lay their eggs.
Kinlock is a great little town. There is excellent trout fishing in the lake, and you'd only need a kayak to go out far enough to catch breakfast.
We went for a walk around the lake front to check out the stream, and then back past the holiday homes with one of the most picture perfect views you will see anywhere.
By this time, it was late in the morning and the cloud had all dissolved away. The view really was stunning.
We stopped by at the store and ordered a flat white each as a final treat before heading on to Taupo, on the way to Napier.
There is also a large beachfront reserve and a boat marina with a public dump station, and clean public toilets just a short walk from where we were parked.
We really enjoyed our brief stay in Kinloch. It's a pity that the sign forbidding camping isn't as welcoming as we found the local people that we talked to.
It was also surprising to us, as the Taupo District Council has gone out of it's way to provide wonderful lakefront locations, like the Lake Taupo Marina, where self-contained motor caravanners can park overnight.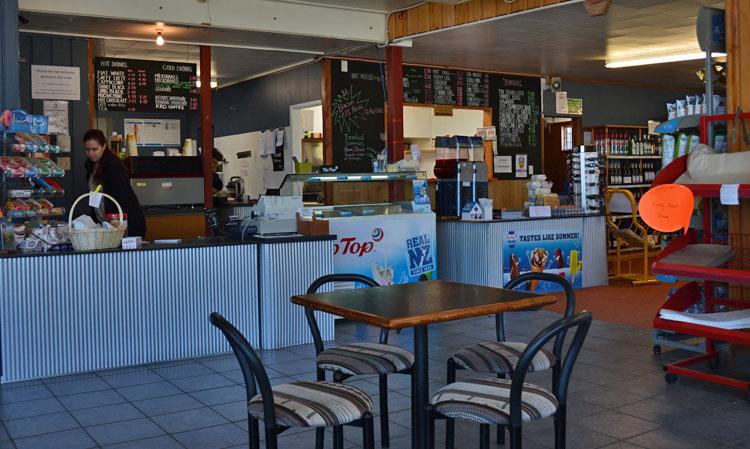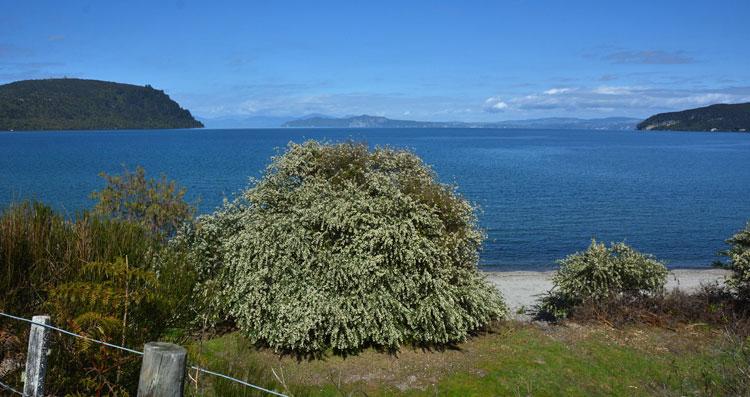 POST A COMMENT: