WAIKATO: OTOROHANGA
Kawhia Camping Ground

73 Moke St, Kawhia, Waikato
www.kawhiacampingground.co.nz/
Phone: 07 871-0863
rvexplorer id: 17533
Lat-Long: -38.06984, 174.81506
After overnighting at the Kawhia S-Cape, we spent some time having a look around Kawhia and the other two campsites. Kawhial Camping Ground was the furthest to get to by road, but was just a short stroll from the town centre.
The campsite had a For Sale sign up, so we parked outside and walked down to reception where we were greeted by the current owner. The campsite had now been sold, and the new owner would be arriving in September, in time to get ready for the summer holiday season.
A feature of this campsite was the mature trees that provide welcome shade in the summer, without being too high and interfering with accessing satellite TV. Also, it is just a short walk from the town centre and the boat pier where a lot of the campers would try their luck fishing. According to the owner, the fishing is good from the pier, and quite large fish can be caught.
I didn't check the facilities as there were no campers staying over winter, and the campsite was effectively closed until the new owners arrive. If you're visiting Kawhia, this campsite would be worth checking out.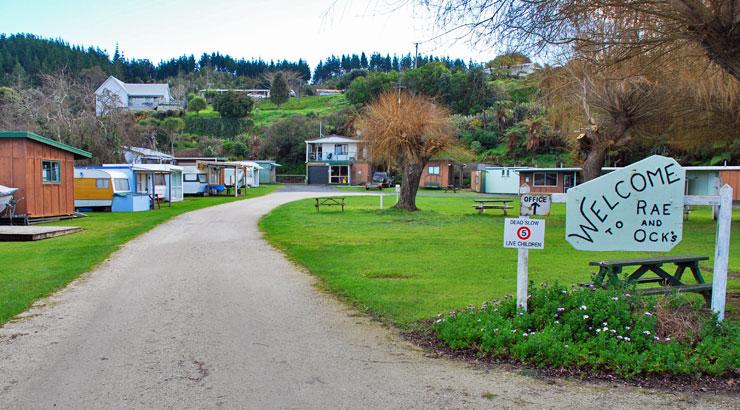 POST A COMMENT: