WAIKATO: COROMANDEL WEST
Te Mata Point Reserve

2 Wharf Rd, Tapu, Coromandel, Waikato
rvexplorer id: 19316
Lat-Long: -36.98583, 175.50033
Beach, Town


Please take careful note of council's designated parking areas.
You now risk a $200 instant fine if you don't park in the area provided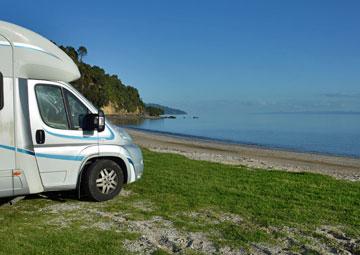 Beachfront parking - which may be allowed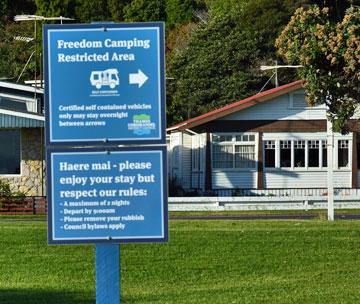 The Te Mata Point Reserve has stunning views over the Firth of Thames, and is available for self-contained motor caravanners to freedom camp for up to 2 nights.
You need to be certified self-contained to freedom camp or you risk a $200 fine from the local council.
This is a great location for motor caravanners. Unfortunately, the council signage is confusing as you're required to park between the signs, but it's not clear if that means you can't park directly on the beach front. This is also between the signs, only on the other side of the access drive.
Likewise, the requirement to leave before 9am, only applies on the day that you are leaving, even though the sign implies that you should leave every morning at 9am. Of course, if you're only staying for the one night, you could argue that you might stay another night, and not leave until mid-afternoon.
The requirement to leave by 9am, on a relatively remote beach reserve, shouldn't really be necessary at all.
The council signage is a shame. We love the Coromandel. It's a great place to meander around the coastline, enjoying our wonderful natural environment. If the Thames-Coromandel District Council are going to impose substantial fines for non-compliance, then they should also be obliged to make their signage clear and unambiguous.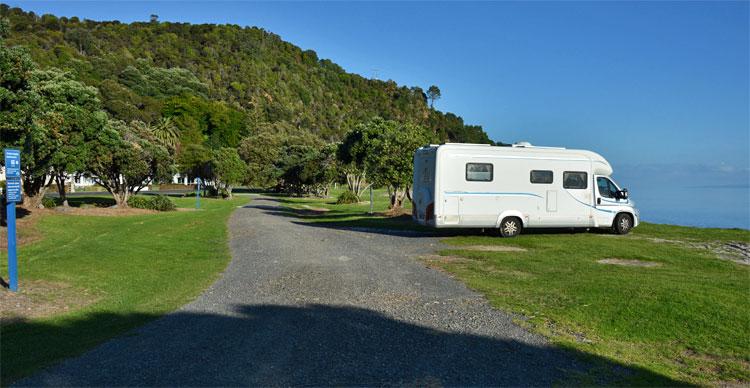 Parking along the beachfron between the freedom camping signs
POST A COMMENT: