WAIKATO: COROMANDEL EAST
The Lost Spring

121A Cook Drive, Whitianga, Coromandel, Waikato
Phone: 07-866 0456
rvexplorer id: 19358
Lat-Long: -36.82901, 175.70158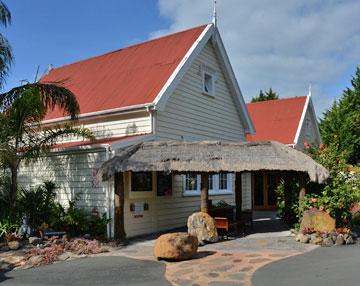 Entrance to The Lost Spring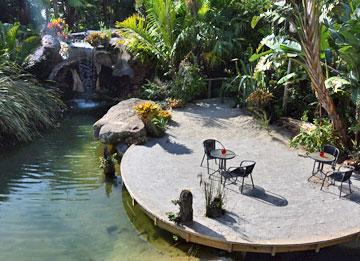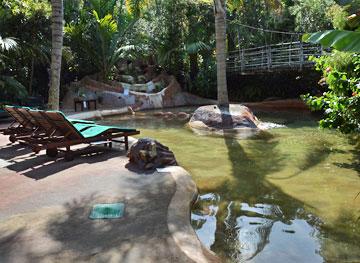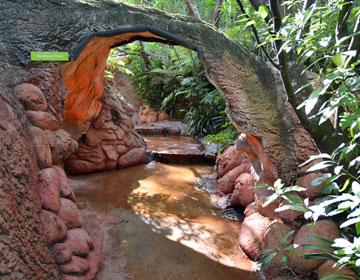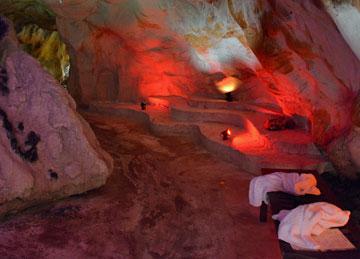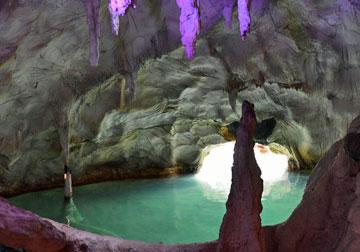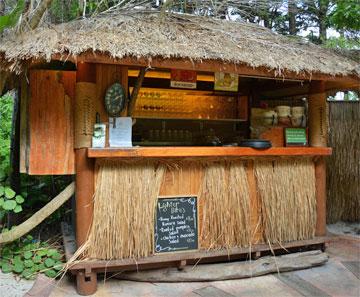 Poolside bar
The Lost Spring is a 'Pacific Island Resort' offing thermal mineral pools in a luxurious setting. And self-contained motor caravanners can stay overnight.
We had heard about the Lost Spring resort some time ago, and wanted to call in just to check it out while we were visiting Whitianga. I introduced myself at their reception desk, and was soon introduced to Alan Hopping, the owner, who wanted to know what we were doing.
We had a long chat over a coffee in their upstairs bar, comparing experiences and ideas. Alan has an amazing story to tell, and you can read about his dedication to finding the lost spring in Whitianga on the history of the lost spring.
The thermal pools are real mineral pools that contain over 400 different minerals and have a pH of 7.4. The fossilised water is over 16,000 years old, and comes from a depth of over 625 meters.
Soaking in this waler leaves the skin feeling 'soft and nourished'.
To complement enjoying the pools you can order drinks and meals to eat in the restaurant, or beside the pool of your choice. And there are also luxury massage packages available.
When I shared my concerns about the lack of overnight parking in Whitianga for self-contained motor caravanners, Alan said that he was very happy to provide overnight parking in his carpark area. You don't even have to pay for using the resort, although there might be a small overnight parking fee. You should check in at reception if you want to take advantage of this offer.
Shuping and I then had a walk through the resort to see what Alan had created, and to get some pictures.
The Lost Spring Resort is a reason to come and stay in Whitianga!
Ok, the resort is a luxury experience, and is priced appropriately. But, for a special occassion, or if you just enjoy some occassional pampering, there is nothing else like this in New Zealand.
Check out the website for all the details.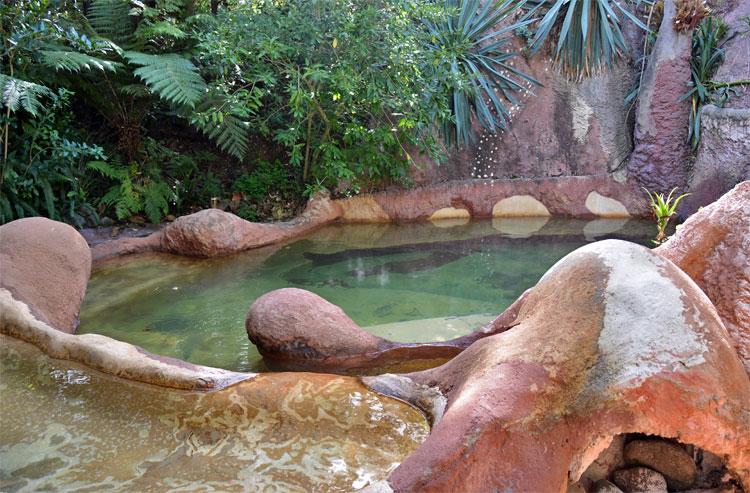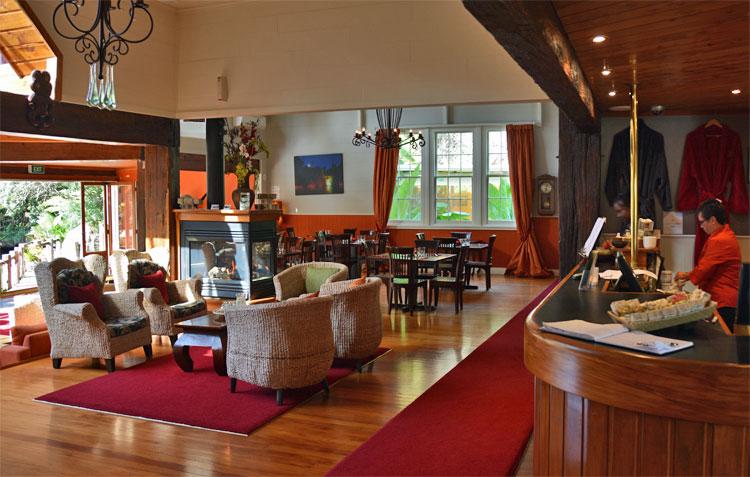 Reception and lounge area
POST A COMMENT: