NORTHLAND: WHANGAREI
Carpark next to Pak n Save

cnr Carruth and Reyburn Streets, Whangarei, Northland
rvexplorer id: 20899
Certified self-contained vans can park overnight in any council parking area that is not sign-posted as prohibited.
For complete details check wdc.govt.nz/camping. Check for onsite signs on arrival.
You risk a $200 fine for ignoring the rules.

Whangarei District Council also provides four designated freedom camping areas for self-contained vehicles
as well as 18 sites that permit non self-contained camping options.
Parking spaces and van length are limited at these sites and they are very popular, so be sure to arrive early
if you want to park overnight. We recommend you avoid these during the summer season.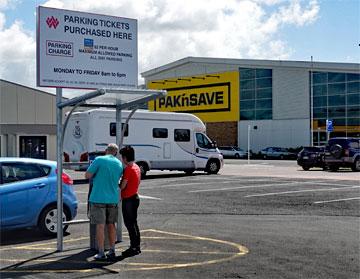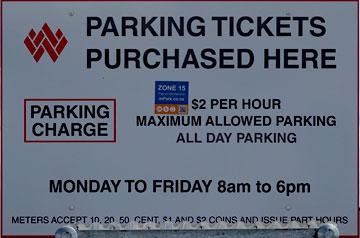 The metered carpark next to Pak n Save is owned by the Whangarei council and is great for stopping for groceries, or even parking overnight if certified self-contained.
There is plenty of room for large vans to park, and costs $2 per hour between 8am and 6pm.
There is no cost for staying overnight, but the clock starts ticking again at 8am.
This is a really central location, ideal for doing some shopping or browsing the cafes, museums, or getting information from the Information Centre.
POST A COMMENT: