NORTHLAND: WHANGAREI
Scow Landing Reserve

1170 Ngunguru Rd, Kiripaka, Whangarei, Northland
rvexplorer id: 19125
River, Rural





Certified self-contained vans can park overnight in any council parking area that is not sign-posted as prohibited.
For complete details check wdc.govt.nz/camping. Check for onsite signs on arrival.
You risk a $200 fine for ignoring the rules.

Whangarei District Council also provides four designated freedom camping areas for self-contained vehicles
as well as 18 sites that permit non self-contained camping options.
Parking spaces and van length are limited at these sites and they are very popular, so be sure to arrive early
if you want to park overnight. We recommend you avoid these during the summer season.
Scow Landing is a large reserve along the banks of the Ngunguru River. Shaded with mature trees and off the main road, it a nice place to stop for a break.
It's about half way between Whangarei and Ngunguru. There were some people swimming in the river when we stopped by.
The Whangarei District Council allows certified self-contained motor caravanners to freedom camp at this location for a max of 3 days and a limit of 2 vans.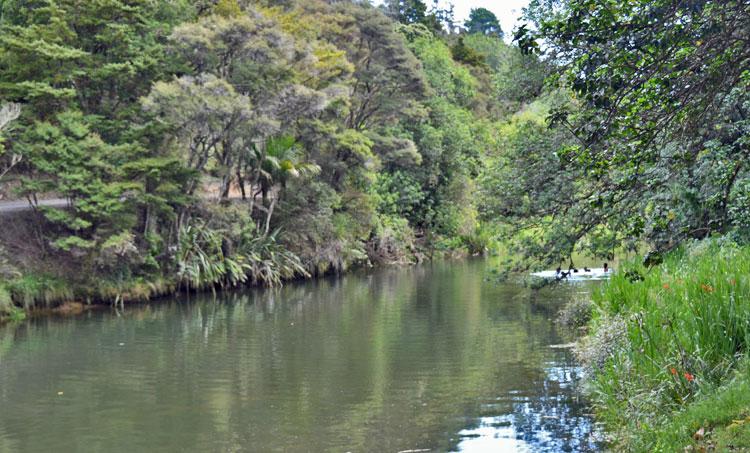 POST A COMMENT: