NORTHLAND: WHANGAREI
Whangarei i-Site

92 Otaika Road, Whangarei, Northland
rvexplorer id: 17498
Lat-Long: -35.73866, 174.30978
Certified self-contained vans can park overnight in any council parking area that is not sign-posted as prohibited.
For complete details check wdc.govt.nz/camping. Check for onsite signs on arrival.
You risk a $200 fine for ignoring the rules.

Whangarei District Council also provides four designated freedom camping areas for self-contained vehicles
as well as 18 sites that permit non self-contained camping options.
Parking spaces and van length are limited at these sites and they are very popular, so be sure to arrive early
if you want to park overnight. We recommend you avoid these during the summer season.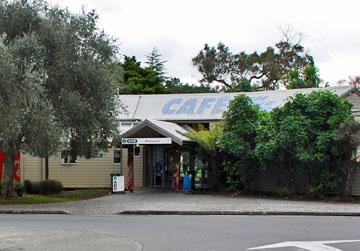 The i-Site and Cafe complex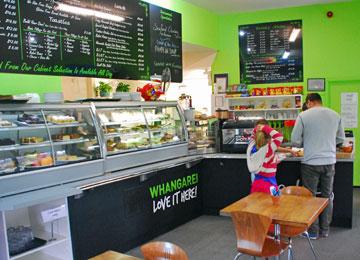 i-Site cafe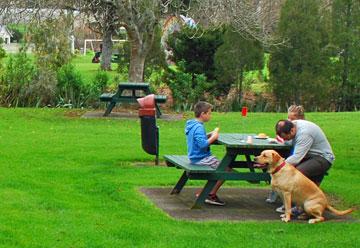 Picnic tables outside the cafe
We've driven past the Whangarei i-Site many times on our way north, but decided to stop and check it out now that Whangarei is designated motorhome-friendly, and overnight parking is allowed in their carpark.
For a city carpark, it's in a prime location, alongside a large reserve. We parked at the far end of the parking area, and walked down to the i-Site and cafe complex. Everything was bright and cheerful, and the cafe food on offer looked pretty good. There were picnic tables outside, and it was clearly pet friendly as well.
Apart from being close to the main road, it is a choice location. We'd happily stop again, even if just for a cuppa.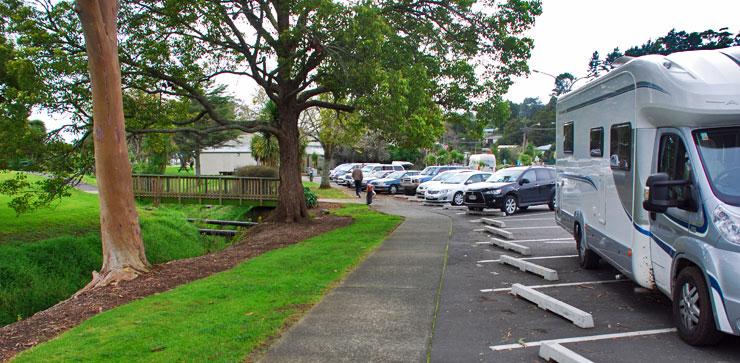 Overnight parking available right beside the reserve
POST A COMMENT: