NORTHLAND: WHANGAREI
Ocean Beach - Main Carpark and Rest Area

17 Ranui Road, Whangarei Heads, Whangarei, Northland
rvexplorer id: 17609
Lat-Long: -35.83931, 174.57246
Beach









Certified self-contained vans can park overnight in any council parking area that is not sign-posted as prohibited.
For complete details check wdc.govt.nz/camping. Check for onsite signs on arrival.
You risk a $200 fine for ignoring the rules.

Whangarei District Council also provides four designated freedom camping areas for self-contained vehicles
as well as 18 sites that permit non self-contained camping options.
Parking spaces and van length are limited at these sites and they are very popular, so be sure to arrive early
if you want to park overnight. We recommend you avoid these during the summer season.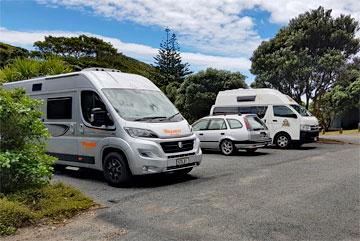 Vans in the allocated parking areas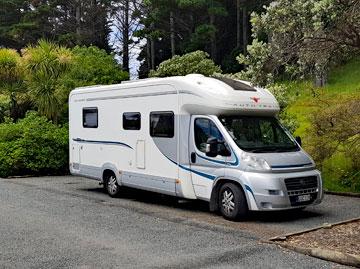 8 meter van having to park lengthwise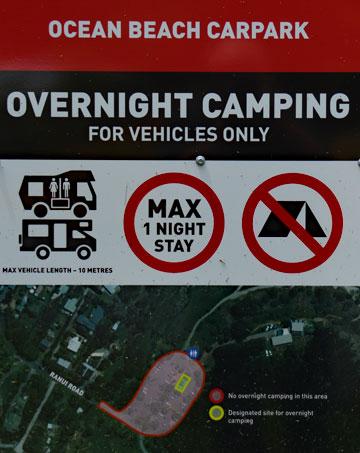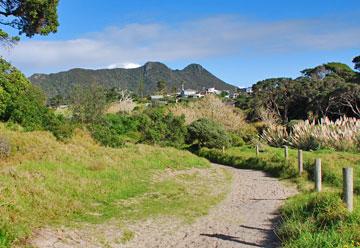 Walkway to Ocean Beach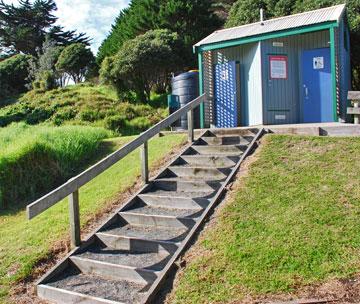 Toilet Facilities
We decided to drive to Ocean Beach while exploring Whangarei Heads mainly because the Whangarei District Council had made this carpark available to motor caravanners for freedom camping. It didn't take us long after arriving at the first beach-front parking area to realize that this is a really special location.
Please note that freedom camping is only allowed in the marked parking space. There is only one bay, so, even though vans up to 10 meters are allowed to stay overnight, there would only be room for one of them! This would also mean that smaller vans wouldn't be able to stay overnight at the same time.
While we completely understand the council's concern that large motorhomes shouldn't take over the parking spaces that other visitors also use, limiting the overnight parking in this way doesn't make much sense while the carpark is otherwise empty overnight!
However, there is no constraint on overnight parking in self-contained motorhomes in the smaller carpark directly overlooking Ocean Beach. It's likely to be too busy during the day, but you could relocate to there in the evening.
The beach is not only beautiful, but it encourages a wide range of activities, whether just a walk along the beach, surfing, sand-boarding, fishing, wind-surfing, or just making sand-castles with the kids. On a sunny day it has a welcoming atmosphere where everyone is enjoying themselves.
The larger carpark includes toilet facilities, and also has a number of council and DOC noticeboards providing information about the location. Conservation has been a key focus, and DOC have provided a number of walks varying from easy to challenging. You could easily spend two or three days here exploring and enjoying the everything on offer.
It was also pretty clear that this is a very popular location for those people who know about it. The parking area was quite full, even though it was a weekday.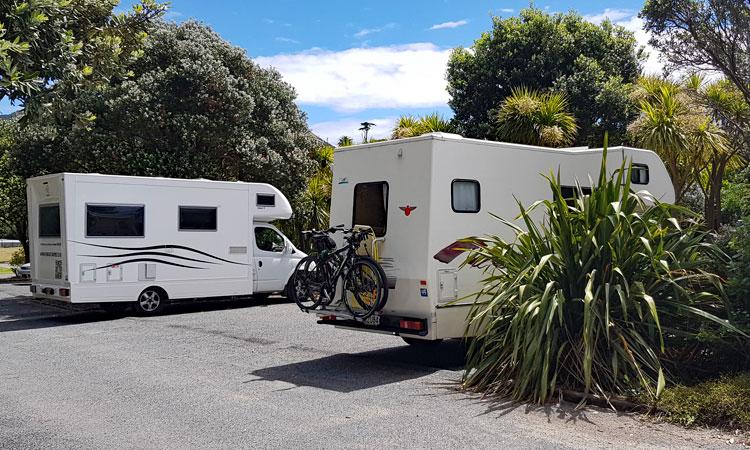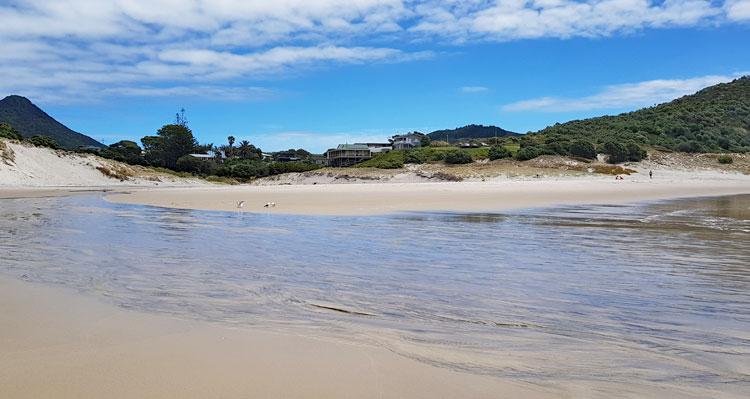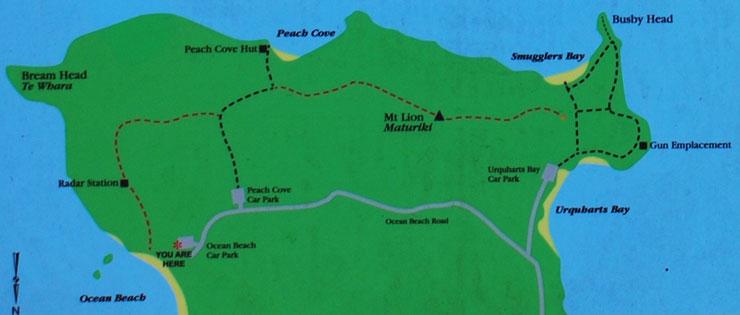 Department of Conserevation walks available for exploring
POST A COMMENT: