NORTHLAND: TUTUKAKA
Whangaumu Bay Carpark

22 Whangaumu St, Tutukaka, Whangarei, Northland
rvexplorer id: 19754
Lat-Long: -35.63433, 174.52603
Beach







Whangarei District Council welcomes freedom campers, and provides designated freedom camping locations for certified self-contained and non-self-contained vans. Parking spaces and van length may be limited
Certified self-contained vans can also park overnight at any council parking area that is not sign-posted otherwise.
There are 38 prohibited sites. Check wdc.govt.nz for the latest information. You risk a $200 fine for ignoring signs.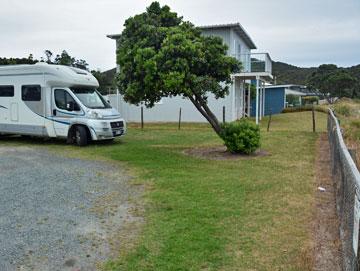 Parking overlooking the beach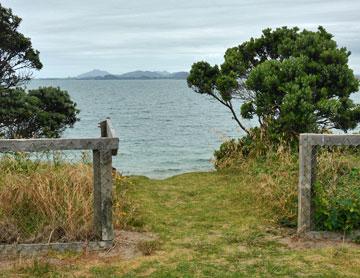 Access to the beach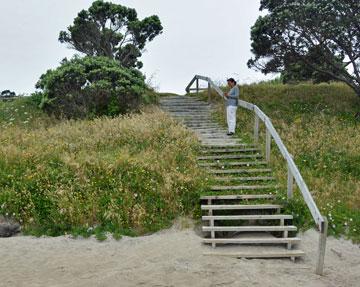 Access to the beach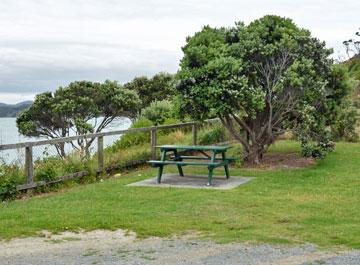 Picnic table
Whangaumu Bay is also known as Wellingtons Bay, is a quiet beachfront community with a reserve at both ends of the bay.
The western most reserve is quite small, but is a nice location overlooking a beautiful sandy beach.
We visited on a Sunday afternoon, and the eastern most reserve was full of locals and visitors enjoying the beach. It is a larger area, and would be great for freedom camping, but there was no room for us to stop and get some pictures. It would be pretty quiet during the weekdays.
The Whangarei District Council allows certified self-contained motor caravanners to freedom camp at this location for a max of 3 days and a limit of 2 vans.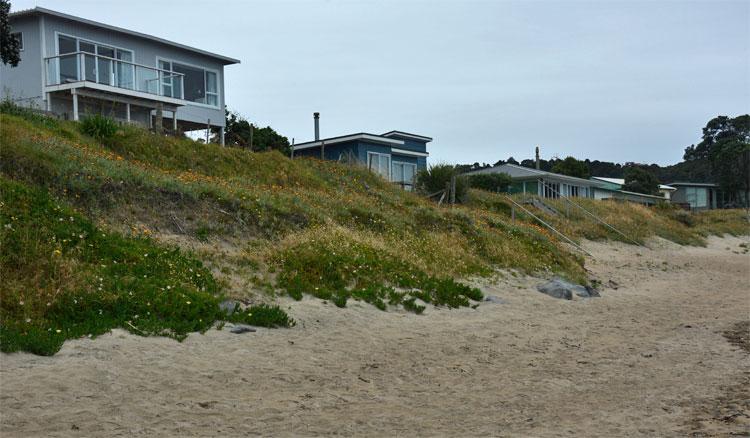 Beachfront homes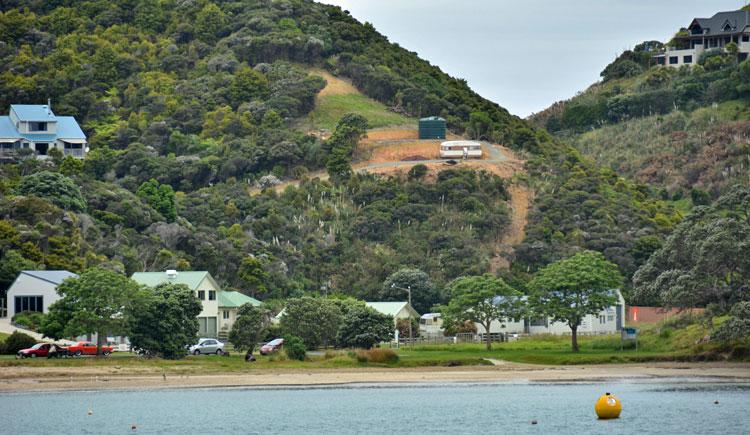 View across the bay
POST A COMMENT: