NORTHLAND: MANGAWHAI
Te Arai Point

communities.co.nz/Mangawhai/Feature.cfm?WPID=4644
rvexplorer id: 13770
Beach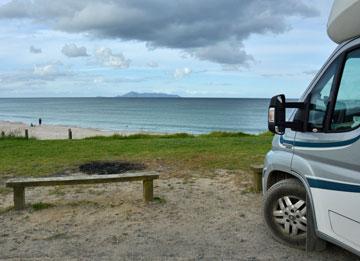 Parking overlooking the beach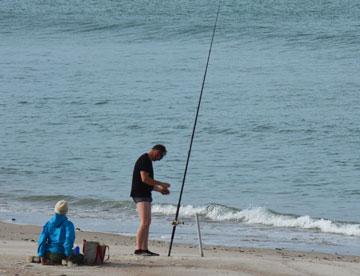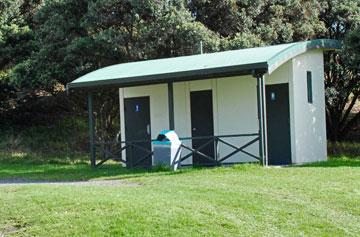 Toilets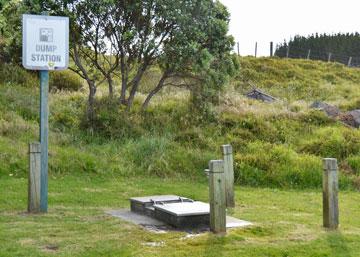 Public dump station
Te Arai Point is a popular location over summer and is just a 20 minutes drive from Mangawhai. The beach extends from Mangawhai in the north to Pakari in the south, separated only by the point, which juts out into the ocean.
There are two parking areas - the upper one overlooks the ocean, but is more exposed to wind. The lower one is more sheltered, and is set back from the beach, separated by the sand dunes.
There is a well maintained public toilet.
You will need to book with the Auckland Regional Council if you would like to stay overnight. You need to be certified self-contained, and there is a small fee. You can stay of up to three nights.
A dump station has been added since our first visit, which is very useful if you're planning to stay a little longer.
It is an excellent location for family beach activity, fishing, or long quiet walks along the white sand beach. While there are usually plenty of visitors, it is also possible for find parking in sheltered and quiet areas under the trees, so you don't feel crowded.
For those who like to get up early, the sunrises are often spectacular! There is a small bay on the other side of the hill that gives you an uninterupted view, or you can climb to the top of the hill for a 360 degree panorama!
While Te Arai Point is managed by the Auckland regional council, most people associate it with being in Northland and Mangawhai.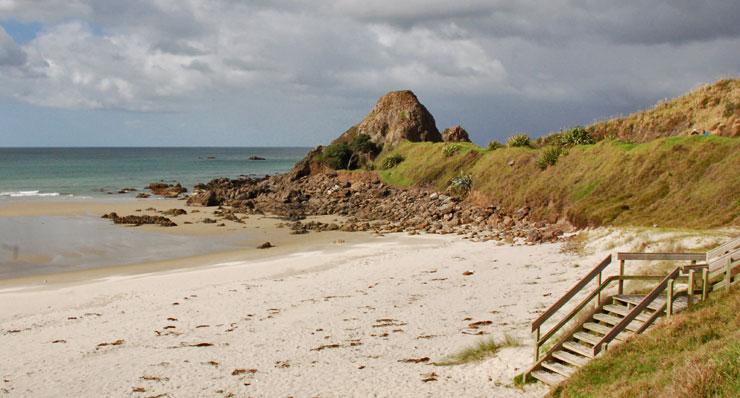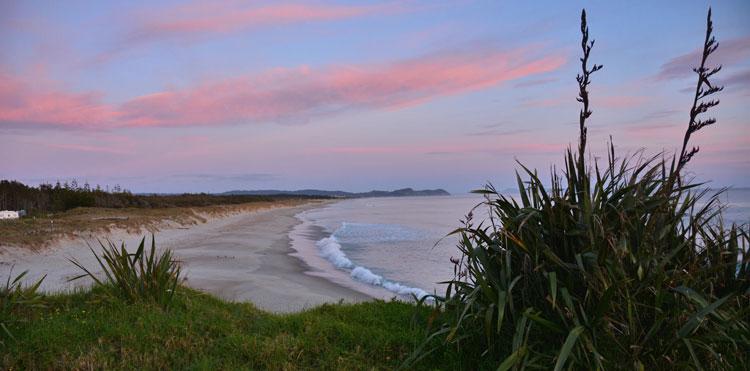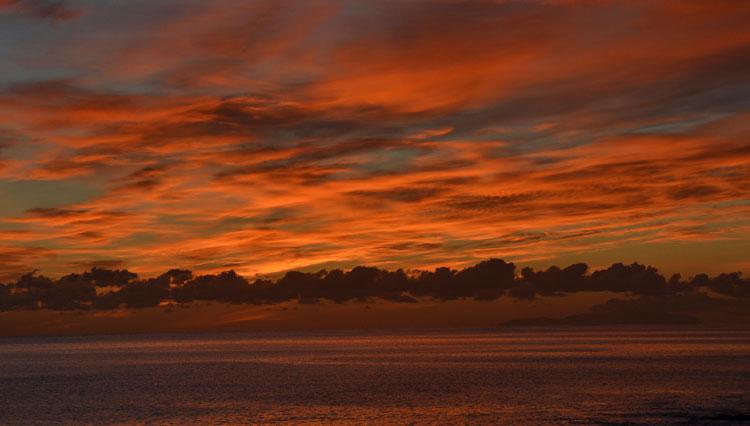 POST A COMMENT: