NORTHLAND: MANGAWHAI
Mangawhai Village Market

Library Hall, Mangawhai, Northland
Phone: 09 431 2195
rvexplorer id: 14938
Lat-Long: -36.12635, 174.57421
Returning from Uretiti, and on our way to Whangateau, we stopped at the Mangawhai Village market to top up on some locally grown vegetables.
The food on offer was more expensive than you'd expect to find in a city supermarket, but it was fresh and the quality was very good. We also ended up buying some locally produced olive oil and some fresh flounder for our barbeque.
Country markets are a great place for motor caravanners to explore. Often you will find something that is unique to the area, to tempt the taste buds. For example, we found a young lady offering rolled oats, a breakfast cereal, that she would roll for you by hand.
We tasted a range of different olive oils from one of the local growers. Each had it's own distinct flavour. Our preference was their blend of 3 different oils, and we bought a bottle to use with our salads.
The Mangawhai Village Market is on every Saturday between 9am and 1pm.
We enjoyed browsing through the different stalls, and then finished off with morning tea across the road at Bennet's Chocolate Factory.
For you chocolate lovers out there, Bennetts offers a huge range of hand-made chocolates and truffles. You can watch them being made in the factory, and try samples before you buy. Not good if you're on a diet...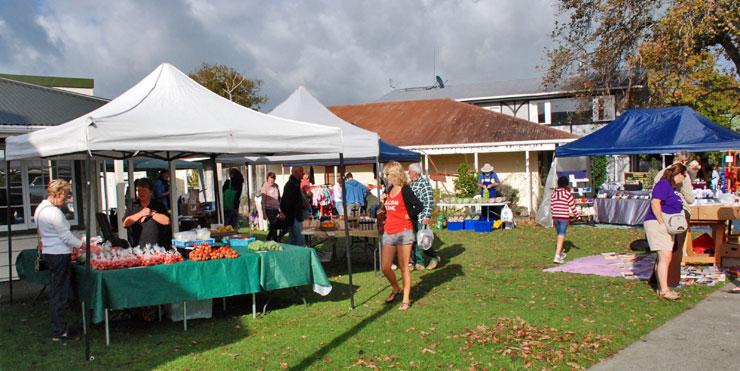 POST A COMMENT: