NORTHLAND: KAURI COAST
Kauri Coast Top 10 Holiday Park

Trounson Park Rd, Kaihu, Kauri Coast, Northland
www.kauricoasttop10.co.nz/index.html
Phone: +64 9 439 0621, 0800 807 200
rvexplorer id: 18881
Lat-Long: -35.75025, 173.67405
Forest, Rural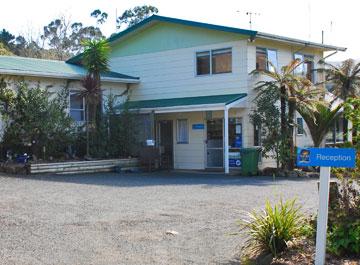 Kauri Coast Top 10 Reception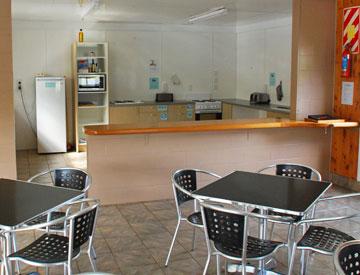 Inside kitchen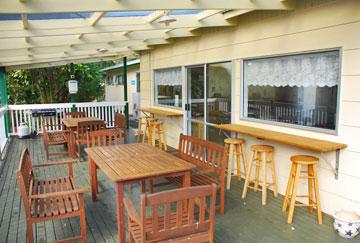 Outside dining on the deck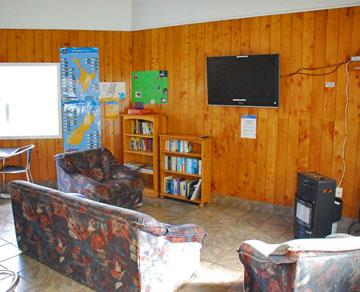 Lounge with TV and Internet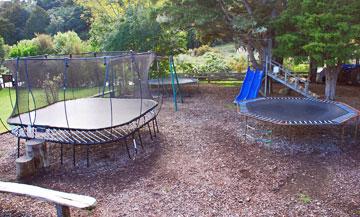 Children's playground
The Kauri Coast Top 10 Holiday Park provides a luxurious camping experience close to both the Trounson Park forest and the Kai Iwi Lakes.
You can book in for a night tour of the forest where you are likely to hear, and maybe see, kiwi in their natural habitat. Walking through the forest at night is a completely different experience from during the day, and is well worth the $25 fee for each adult.
The campsite is situated on the banks of a river, and inner tubes are available for the kids to use in the swimming hole. There is also a playground with trampoline, swings and slides, and a flying fox down to the rivers edge.
The facilities are modern and kept spotless, with hot showers included. Overall, this is a top quality location, right up there with the best of the Top 10 holiday parks.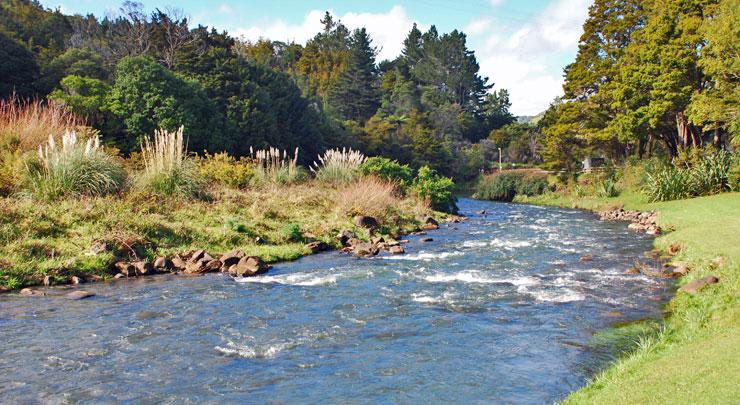 River running past the campsite
POST A COMMENT: