NORTHLAND: KAURI COAST
Matakohe Kauri Museum

5 Church Road, Matakohe, Kauri Coast, Northland
Phone: 09 431 7417
rvexplorer id: 02991
Lat-Long: -36.12943, 174.18505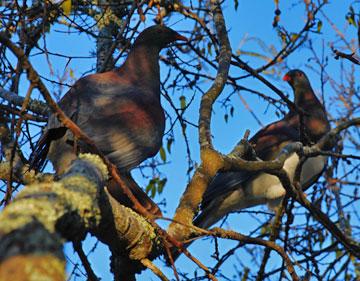 Two large Keruru - native wood pigeons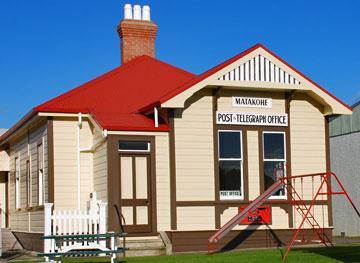 Restored Matakohe Post Office building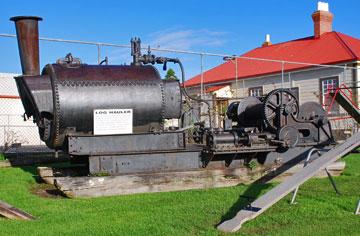 Kauri log hauling machine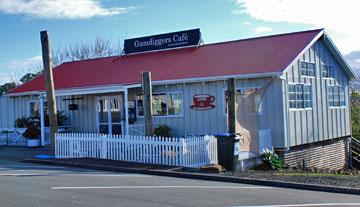 The Gumdiggers Cafe across the road
The Matakohe Kauri Museum is one of Northland's iconic attractions, attracting busloads of visitors all year round. It is easily the largest museum focussed on our early pioneering history, with the emphasis on logging and digging for kauri gum.
Anyone interested in history should plan to spend several hours exploring the museum - some have been known to come back for a second day.
There is a cafe across the road, and a larger one next door that also offers accommodation. A little furher down the road is the Matakohe Holiday Park, so the community is well set up to cater for visitors.
To add to this, the museum also allows free overnight parking for self-contained motor caravanners, and this is where we decided to stay the night.
I was attending the annual Kaipara Community Art Awards, so I picked a parking area on the side of the gallery that was a little more out of the way.
It wasn't as level as I'd have liked, but I made do using our wheel ramps. Parking at the front of the museum was more level, but those spots were already filling up as the artists and guests began to arrive.
After settling in, we noticed two large Keruru, or native wood pigeons, in one of the trees across from the museum. They didn't take much notice of me, but I couldn't resist taking some pictures.
The exhibition was stunning! There were over 50 exhibitors, and many of the entries were very well done. Art is alive and well in the Kaipara, with top quality works being offered at very reasonable prices.
You can see more at www.dargavillearts.co.nz and www.mangawhaiartists.co.nz
There are also galleries in both Dargaville and Mangawhai where you can see some of the works on display.
It was pretty quiet after everyone had gone.
The next morning we had breakfast in Matakohe House before continuing down the road to check out the Holiday Park.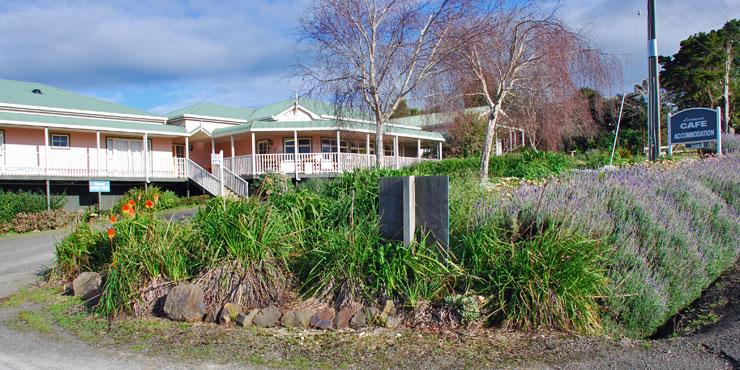 POST A COMMENT: