NORTHLAND: FAR NORTH
Rarawa Beach Campsite

29 Rarawa Beach Road, Ngataki, Far North, Northland
rvexplorer id: 17511
Lat-Long: -34.72595, 173.08238
Beach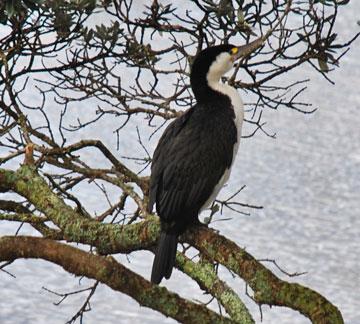 NZ Pied Shag overlooking the river
Paxton Point, or Rarawa Beach, campsite is located along the banks of a river, and a short walk from a stunning white sand beach. A great location for a picnic, going for a walk, or just chilling out.
We arrived just as it was starting to get dark, looking for a place to stay overnight. There were a couple of other motorhomes set up, along with a small group with their tents.
We got ourselves set up, while we were treated to a stunning sunset.
We noticed some pied shags roosting in the tree branches overhanging the river, but it was getting too dark to see them clearly. However, they were still there the next morning, not at all worried by our presence.
There are the standard DOC long drop toilets and cold showers available on site, but no rubbish bins. Rubbish bags are collected over the summer months, but otherwise, you must remove any rubbish when you leave.
We went for a walk around the campsite, and then packed up and drove down to the beach.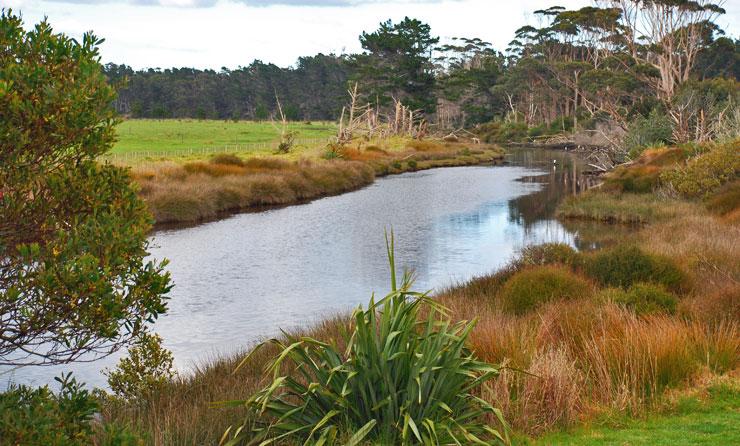 The river running alongside the campsite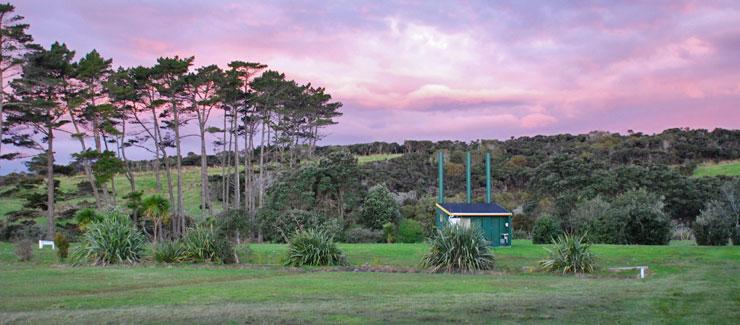 Sunset at Rawarawa Beach campsite
POST A COMMENT:
12:17 PM 14-Jun-15
by Tess
from Whangarei
Public
Just browsing the site before we head up north. We met you briefly when we were exploring the Coromandel, at one of the Doc sites. Must tell you that the bird in the picture is a shag not a heron! Thanks for the wonderful site. Tess and Phil Harris