SOUTHLAND: INVERCARGILL
Bluff Argyle Campground and PDS

21 Gregory St, Bluff, Southland
Phone: 03 211 1777
rvexplorer id: 18238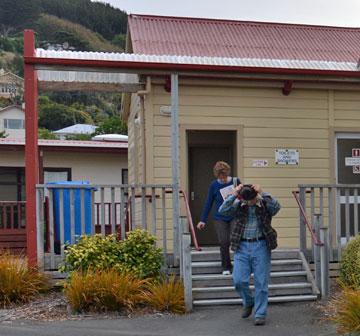 Campsite office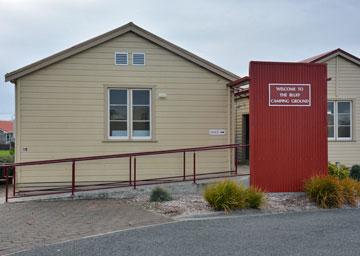 Main facilities buildings
The Bluff Argyle Campground and PDS is just off the main road and is well equipped with modern buildings and facilities
We checked in just as it was getting dark. We'd had a great day exploring Bluff, and we just needed somewhere to park overnight. The campsite reception was closed when we arrived, but the owner was happy for us to just leave the money in an honest box.
Overall, it as a reasonable place to stay, but there was a problem with the showers, where the pressure and temperature fluctuated when others were using the water. The showers were operated by a push button that timed how long the hot water would run, so every time one of the other showers used the push button it would change the water termperature..
Also, while use of the washing maching was free, there was no dryer, which is a problem in wet or cold weather.
The couple in the van next to us also had a problem with their wifi access.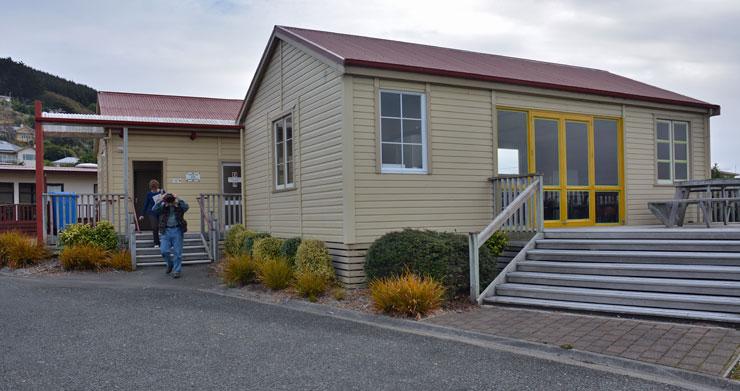 POST A COMMENT: