SOUTHLAND: FIORDLAND
Milford Sound Carpark

Milford Sound Carpark, Milford Sound, Fiordland National P, Southland
rvexplorer id: 18599
Lat-Long: -44.67253, 167.92555
Lake, Town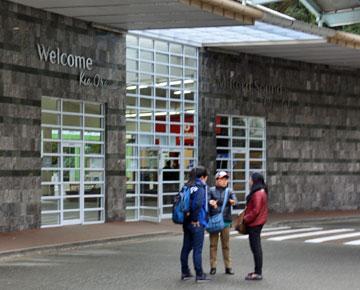 Entry to the Real Journeys booking centre and departure point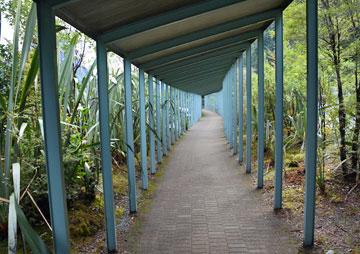 Covered walkway from the carpark to Real Journeys
Milford Sound has a large parking area to accommodate visitors. From there you can book a cruise, eat at the cafe, or just enjoy the view.
We arrived at around lunchtime on a mid-autumn afternoon, and the carpark was already full! We eventually found a slot to park in an checked out the cafe and then walked across to the Real Journeys Centre to book our cruise on the Milford Sound.
Just the walk to Real Journeys was stunning! We thought the Mirror Lakes on the way to Milford were spectacular, the mountain reflections along the walkway were spectacular. And we would never have seen them if we hadn't taken the long walk from the carpark. Likewise, if we'd booked into a coach ride to Milford Sound and gone straight to the Real Journeys departure point for the cruise.
The cruise through the sounds was excellent! We were fortunately to have fine weather for most of the cruise. Be warned, Milford Sound is in the heart of a rain forest, and it rains here for most of the year. You can still enjoy the experience, but it will be different.
Our meal at the Blue Duck Cafe and Bar was good, and they also take bookings for cruises.
You are not allowed to park in the carpark overnight, even if fully self-contained. This seems totally unreasonable to us, given the long journey back to Te Anau. There is a local campsite, and of course all the other DOC campsite on the way, but we would have cheerfully paid say a $10 parking fee to stay overnight.
Overall, we had a pretty good day.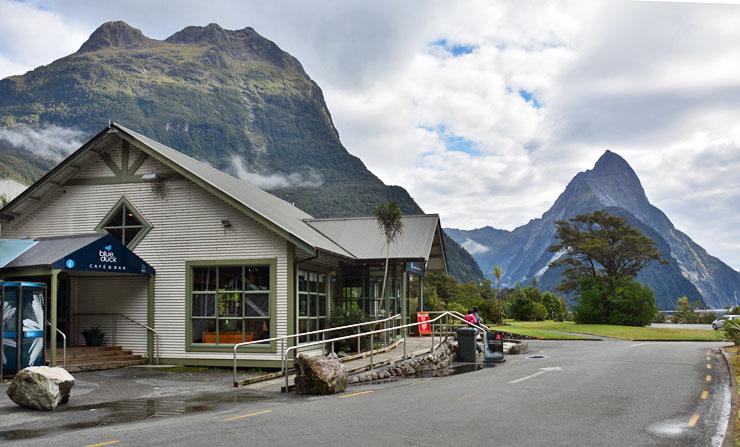 The Blue Duck Cafe and Bar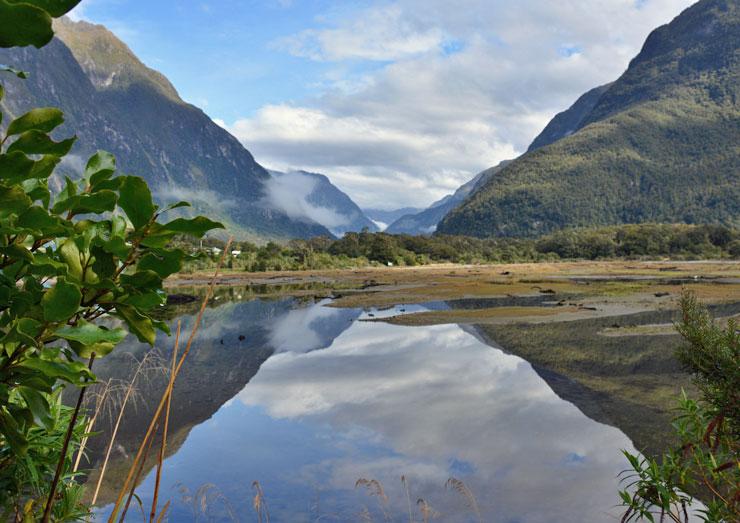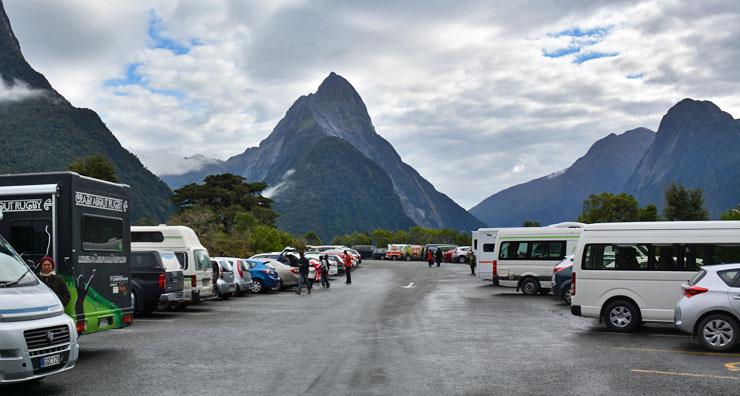 POST A COMMENT: