SOUTHLAND: FIORDLAND
Manapouri Motels & Holiday Park

86 Cathedral Dr, Manapouri, Southland
Phone: 03 249-6624
rvexplorer id: 18244
Lat-Long: -45.55911, 167.61978
Lake, Town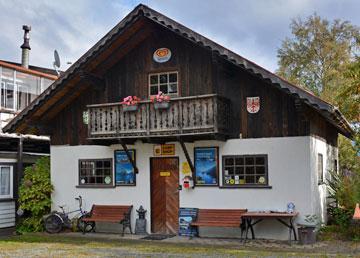 Holiday Park Reception and Shop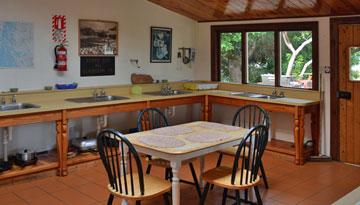 Kitchen and Dining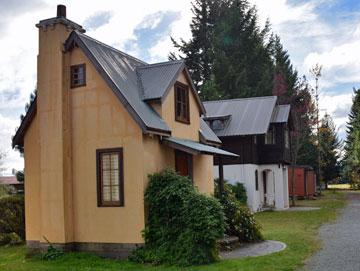 Chalet with a view over the lake
Facilities building
Manapouri Motels & Holiday Park is a large campsite in a park-like environment with views out over Lake Manapouri. There is plenty of room for large vans.
After introducing myself at the reception, the owner came out to have a chat, and we walked around the campsite, and even inside some of the chalets.
She and her husband had set up the campsite, which was one of the first in Manapouri, and her sons are now taking over. What interested me was her passion for what they had set up, and it's ongoing development, even though she was well past what most would call 'retirement age.'
This is a campsite with real character. Inside the reception was a shop that looked like an Aladdin's den of interesting, quality items. Her son had recently renovated the kitchen-dining area, and it had been beautifully done.
One area of the grounds had been dedicated to vintage cars - for no particular reason other than they liked to do that.
She also insisted that I have a look inside one of their chalets, 'because even motor-caravanners might sometimes enjoy a more comfortable night out'. A feature of the chalet was a ladder leading to a turret on the roof that provided a spectacular view out over the lake.
The holiday park was just next door to the Motor Inn park-over where we had stayed the previous night, so I asked her what she though about that. Her response floored me.
She said that her daughter was the manager of the Motor Inn, and that she was very happy to have the park-over next door. She said, 'I want to give visitors what they want', and went on to add that she didn't just offer powered and unpowered sites, but if self-contained motor caravanners didn't want to pay so much, they could park over in front of her holiday park for a very small fee.
For me, this was amazing to hear from a lady who is likely to be in her eighties. She wasn't stressing about losing business. She was enthusiastically offering visitors what they were wanting. Good on her!
So, I said goodbye, and walked around again to finish taking my pictures. Fascinating.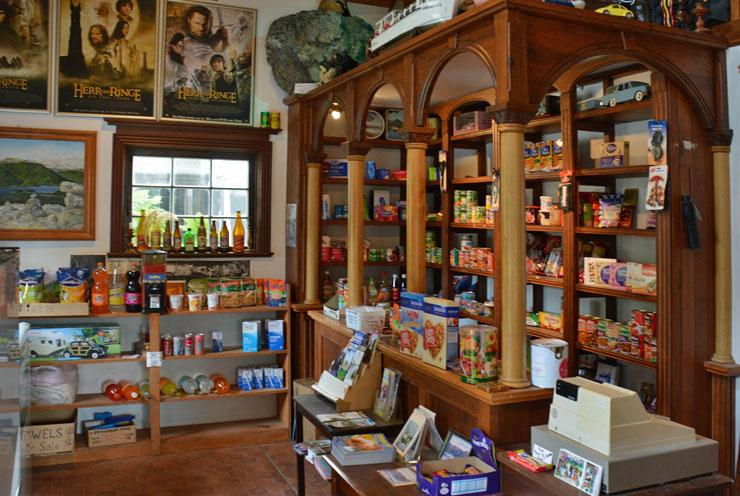 Office and Shop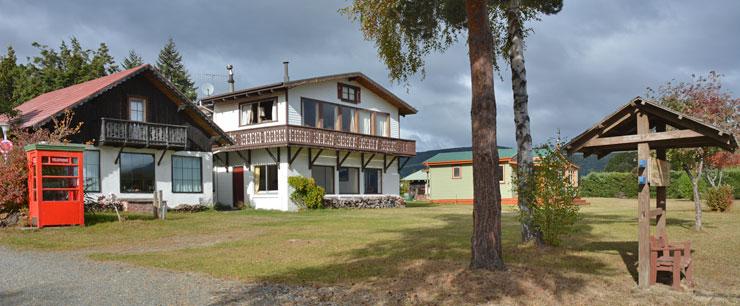 Manapouri Motels with overnight parking available in front
POST A COMMENT: