SOUTHLAND: CENTRAL
Cosy Nook

353 Mullet Rd, Pahia, Riverton, Southland
rvexplorer id: 18228
Lat-Long: -46.33274, 167.70942
Beach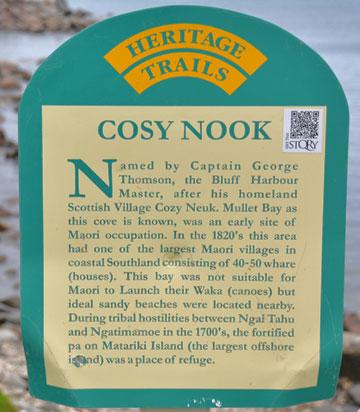 Cosy Nook is in a beautiful and sheltered bay, but is limited to smaller campervans.
Even though we knew that our motorhome would be too large to park in the campsite, we thought we'd at least have a quick look.The view driving in the bay was just stunning, and this would be a great location to get away from everything and just to chill out for a while.
We didn't drive all the way down to the parking area as I wasn't sure how easy it would be to turn around.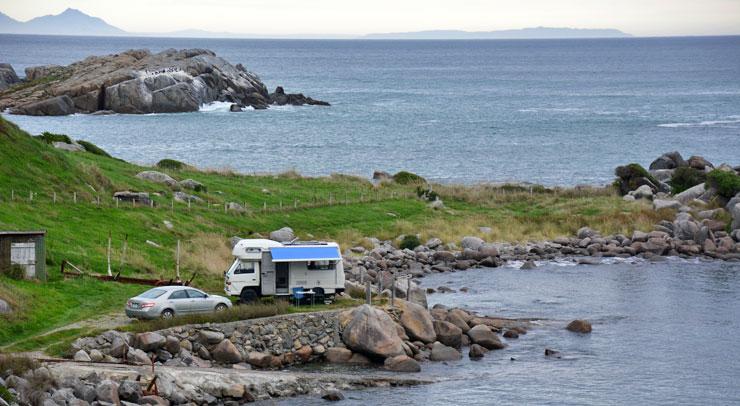 POST A COMMENT: