SOUTHLAND: CENTRAL
Monkey Island Reserve

Monkey Island Rd, Orepuki, Richmond, Southland
Phone: 0800 732 732
rvexplorer id: 18229
Beach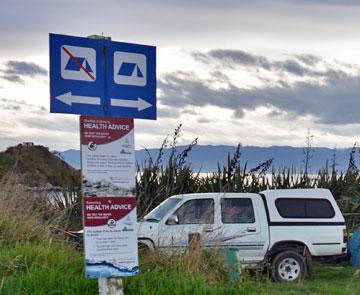 Entrance to Monkey Island Rd Reserve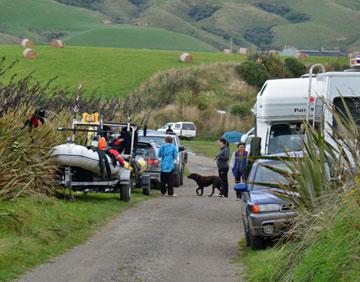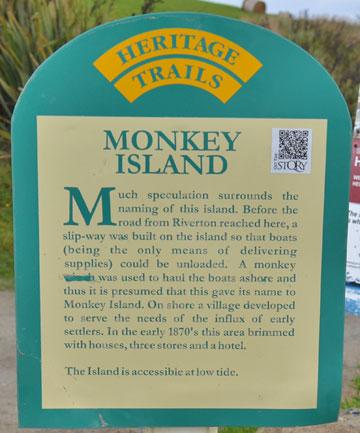 Monkey Island Road Reserve is popular beach location with a large area assigned for freedom camping. Public toilets are also available.
The beach is divided into two areas - one for day visitors, and the other for freedom camping. Quite a good idea, as it provides for the needs of both.
When we arrived, on a sunny Easter Saturday afternoon, the beach parking area was mostly full. Children were running around on the beach, others were fishing, and there was even a wedding party taking photos.
Monkey Island doesn't look anything like a monkey - but apparently got its name when the early settlers used the island for offloading goods delivered by boat, and then used a 'monkey' for winching the goods to shore on a barge. You can walk out to the island at low tide.
The public toilets were well maintained.
We really liked this location - unfortunately, it was a bit too crowded for us to find a spot and stay overnight.
POST A COMMENT: