SOUTHLAND: CATLINS
Surat Bay

Surat Bay, New Haven, Catlins, Southland
rvexplorer id: 18578
Lat-Long: -46.47358, 169.71648
Beach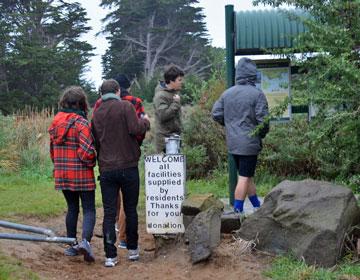 Trampers about to walk the track around the coast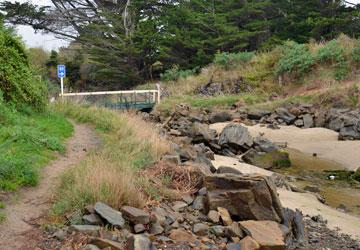 The start of the Surat Bay track
Surat Bay is a DOC reserve which is managed with the help of local residents. There is a long walk around the beach where you might see sea lions. You can't park overnight, but the beach walk would be well worth doing on a nice day.
Unfortunately, we arrived when there was a storm blowing down from the north. Surat Bay was beautifully sheltered, but we were advised that walking around the bluff was really exposed and that the weather was too rough for the sea lions, who would have moved on to somewhere more sheltered.
So, we stopped to take some pictures and have afternoon tea before moving on down around the coast, and hopefully away from the coming storm.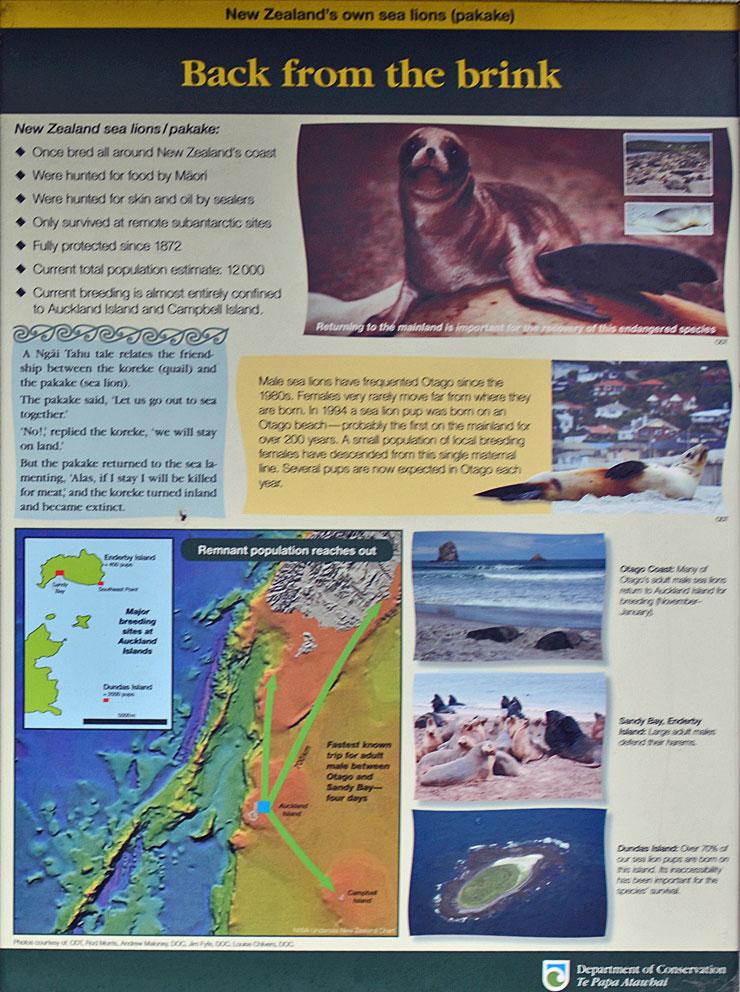 POST A COMMENT: