OTAGO: QUEENSTOWN LAKES
Camp Glenorchy

34 Oban St, Glenorchy, Otago
theheadwaters.co.nz/camp-glenorchy
Phone: 03-409 0401
rvexplorer id: 20999
Lat-Long: -44.85161, 168.38958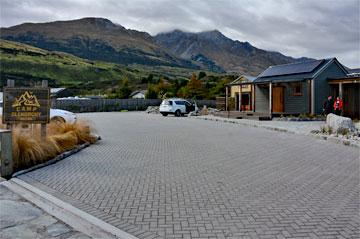 Entrance to Camp Glenorchy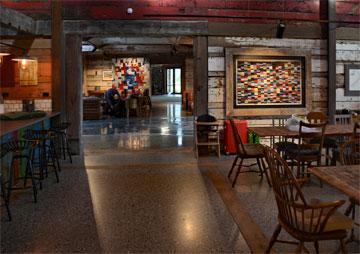 Dining hall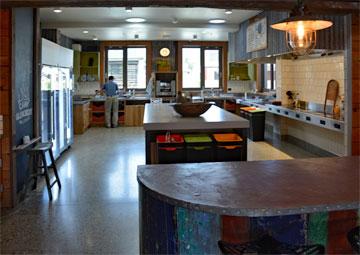 Kitchen facilities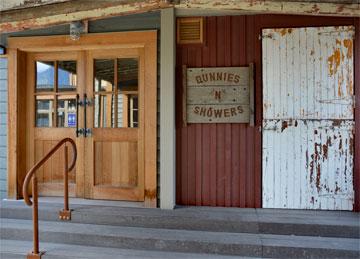 Entrance to the Dunnies n Showers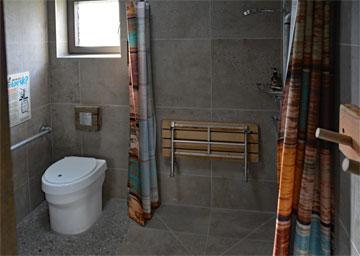 Combined shower and toilet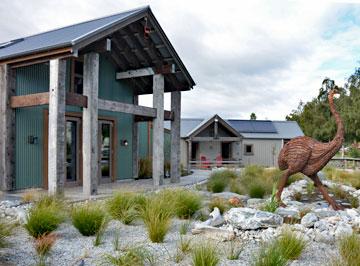 Moa at the entrance
Camp Glenorchy is a very upmarket, eco-focused campsite, including homestead and cabins. Completely self-sufficient, all its profits are channeled back into the local community.
This is a sister campsite to the Mrs Woolly's Campground, and it offers conference facilities, and a unique art-inspired environment to go with its up-market focus. There are only 8 powered sites for motorhomes, but many more at Mrs Woolly's if they are fully booked.
It looks like a really nice place to stay.
The general store is part of the complex, so you can top up on food and other provisions while onsite.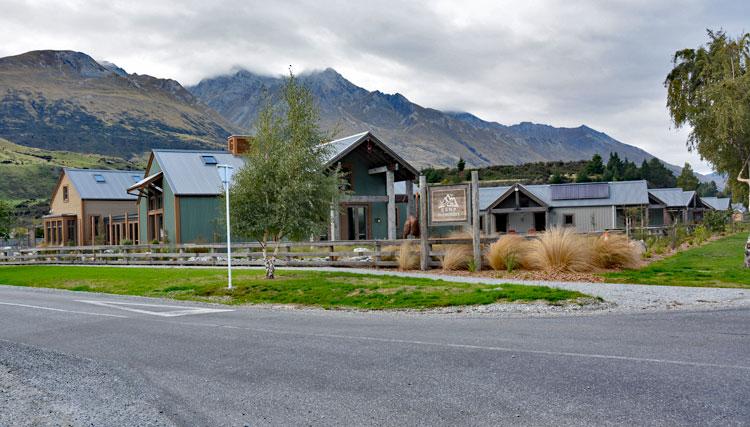 POST A COMMENT: