OTAGO: QUEENSTOWN LAKES
12 Mile Delta - DOC

Glenorchy-Queenstown Rd, Mount Creighton, Queenstown, Otago
Phone: 03 442 7935
rvexplorer id: 18259
Lat-Long: -45.06551, 168.54423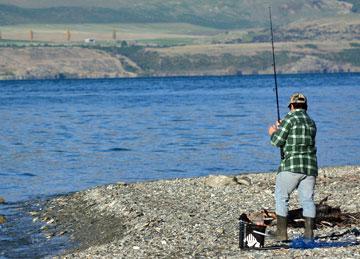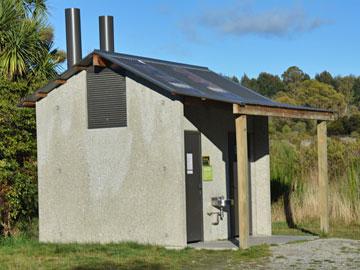 DOC toilets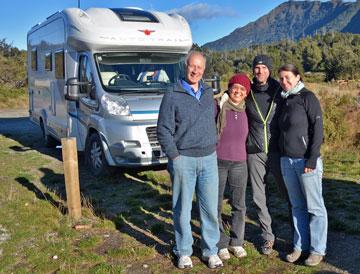 Some new friends visiting New Zealand from Germany
The 12 Mile Delta DOC campsite is in a great location with mountain views, and within walking distance of Lake Whakatipu.
We arrived late afternoon, having driven up from Te Anau to Queenstown. It is a really nice DOC campsite, and obviously well used, given that it was mid-autumn.
Unlike most DOC campsites, this one had a ranger onsite. We had a DOC pass, so we were able to continue on in and find a suitable slot to park in.
You'll see from the pictures, that this is a stunning location, with magnificent views of the mountains. For those hardy souls who would visit here in winter, the mountains would be covered with snow.
The next morning we went for a walk, and found that the lake shore was only a few minutes away. The clear blue sky reflected in the lake was everything that we imagined. Just beautiful!
There was a large sealed parking area with prominent No Camping signs, which was a pity, because it would also have been very nice to have parked overnight right on the lake shore. But that is another story...
We also made friends with Mike and Vicki, a young German couple who where travelling around New Zealand in a campervan. Meetng interesting people is one of the great enjoyments of the motor caravan lifestyle.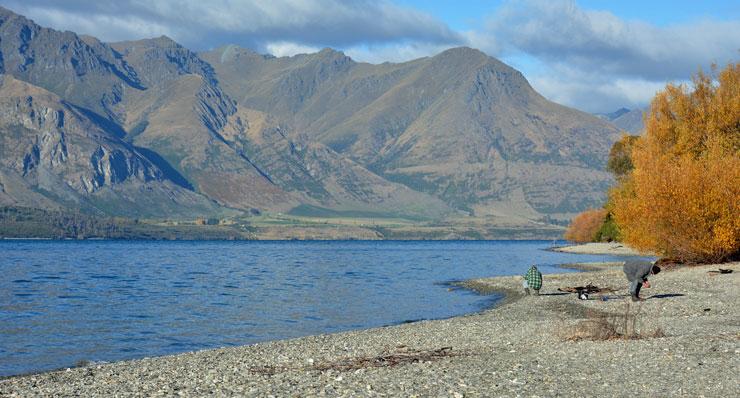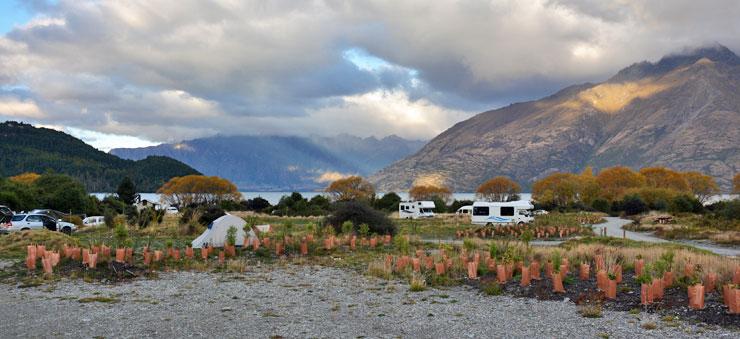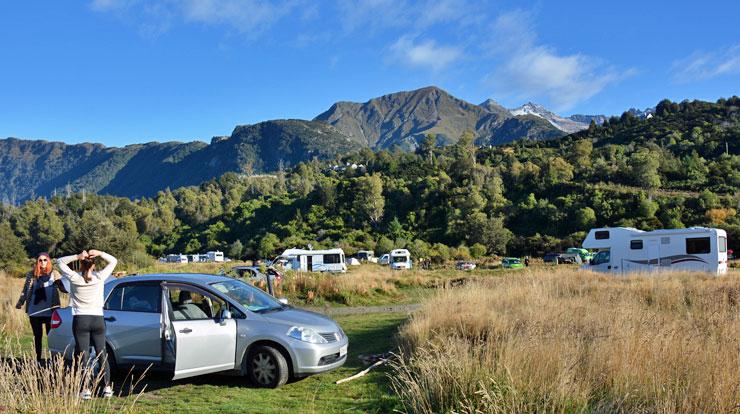 POST A COMMENT: