OTAGO: CENTRAL
Millers Flat Tavern

5592 Ettrick-Raes Junction Rd, Millers Flat, Roxburgh, Otago
https://millersflattavern.co.nz
Phone: 03 446 6025
rvexplorer id: 20158
Locals at the bar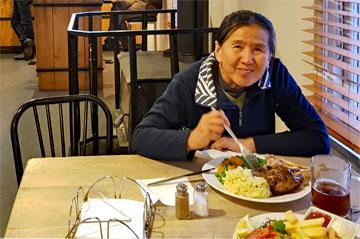 Shuping making a start on a generous pub meal
Millers Flat Tavern provide overnight parking for self-contained motor caravanners. Hearty pub meals are optional if you want to take a break from cooking.
It was getting late as we were driving from Cromwell to Dunedin, so we decided to take advantage of their parking area, and also had a very nice meal in their restaurant. It was well populated by locals, and the food was excellent.
It's close to the Clutha Gold Cycle and there is a heated swimming pool 500m away. So, this is an excellent location for enthusiastic cyclists to spend the day exploring the cycle trail and then returning for a nice soak and a pub meal.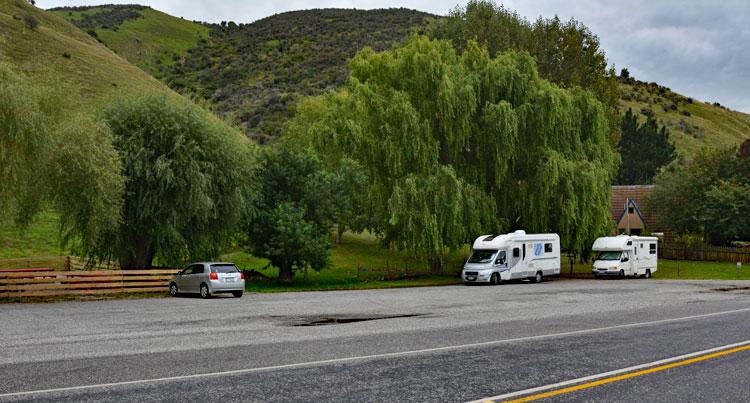 Parking area for motorhomes and caravans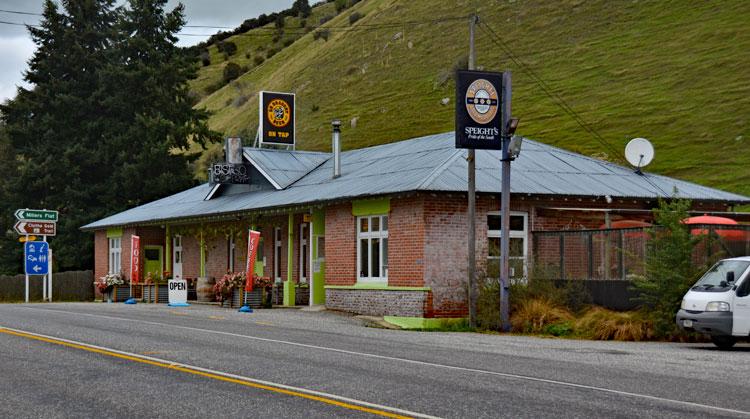 POST A COMMENT: