MARLBOROUGH: SOUTH
Wharanui Beach

SH1, Wharanui, Marlborough
rvexplorer id: 18063
Lat-Long: -41.90655, 174.11245
Beach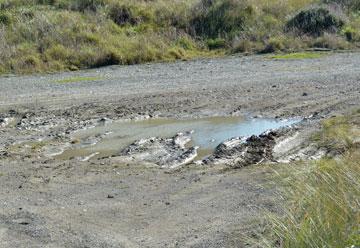 The driveway was a bit rough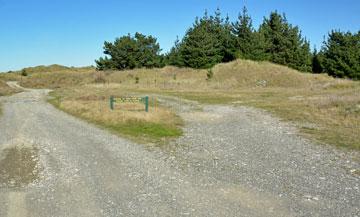 The main parking area with a driveway turn-around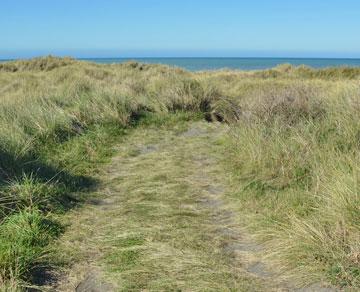 Track to the beach
Wharanui Beach has a long access road which starts at the river bridge and ends with a track to the beach. Overnight parking is allowed for self-contained vans.
Our intitial impression of this beach parking area wasn't that great - the access road looked a bit suspect and I ended up deciding to park off the main road and just walk down.
In the end, the road was a bit rough, but should be ok for driving a motorhome to the main parking area. However, you would need a 4-wheel-drive to get to the beach, which is a medium walk over a sand-dune track.
It's quiet and well away from the busy road. You've also got access to the river, so if fishing is for you, then you can choose between the river or the coast.
This will never be a main tourist attraction, but we ended up quite liking it.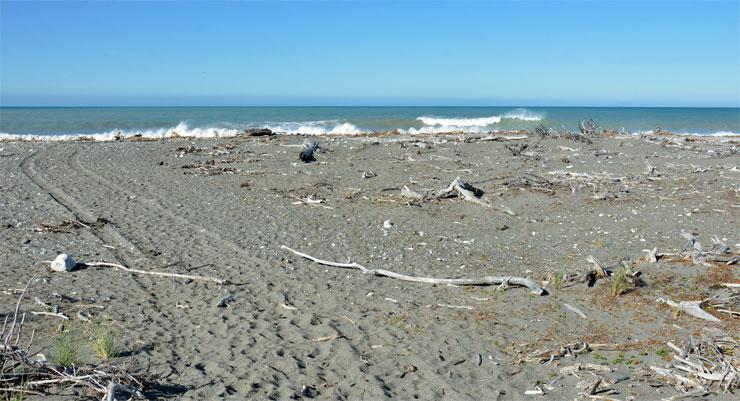 POST A COMMENT: