MARLBOROUGH: PICTON
Alexanders Holiday Park

Canterbury St, Picton, Marlborough
Phone: 03 573 6378
rvexplorer id: 18412
Lat-Long: -41.29811, 174.00545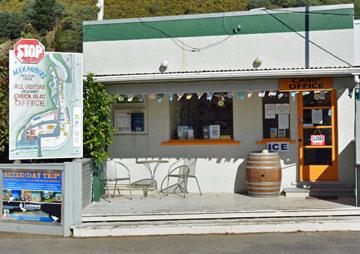 Campsite Office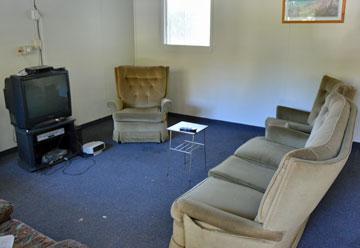 Lounge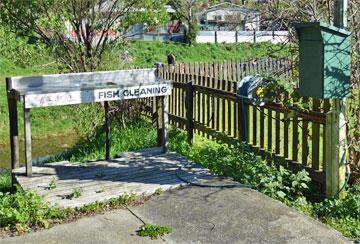 Fish cleaning area
Alexanders Holiday Park is at the southern end of Picton and offers a traditional, rustic 'Kiwi' camping experience, including a walk to see glow worms.
We arrived on a lovely sunny autumn afternoon, but unfortunately, the campsite reception was closed. So we had a walk around to take some pictures befroe heading off to catch our ferry back across the Cook Strait to Wellington.
The facilities were basic, but comfortable. We didn't walk to the glow worm cave, but imagine that would be quite nice to do.
The park had an overhead railway bridge, which I imagine was be really noisy, especially if the trains are running late at night.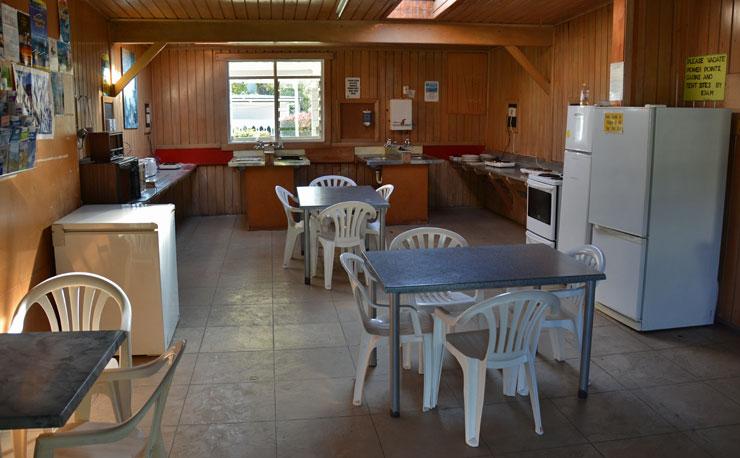 Kitchen and dining area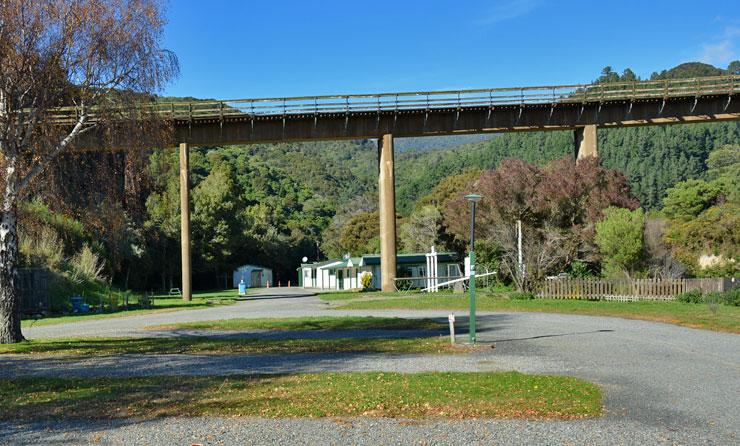 Park separated by an overhead railway bridge
POST A COMMENT:
04:54 PM 24-Apr-19
by NZMCA 53739
from Hamilton
Public
Stayed 1 night on the way south with the intention of staying another night on our return 2 months later. Compared to other Motor Camps this is very old and very basic. We had taken the time to bock 1 month prior to ou arrival but the fella at reception told us he didn't write bookings down as some people didn't turn up. The overhead rail line down to the ferry terminals was very noisy throughout the night. Even though we stayed in February there was no early morning sun on the park. Wouldn't recommend this park as a consideration