GISBORNE: EAST CAPE
Pouawa Beach Rest Area

Whangara Rd, Pouawa
rvexplorer id: 18778
Lat-Long: -38.62245, 178.17616
Beach




Rest area parking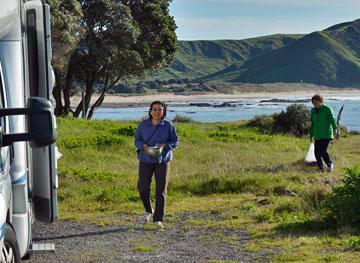 Returning from the beach with shellfish for breakfast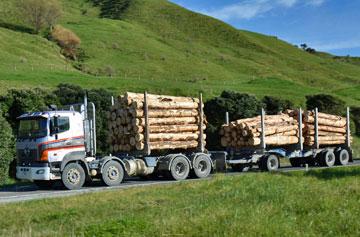 One of those pesky logging trucks
The Pouawa Beach Rest Area is just south of the main camping ground and provides a sealed surface for parking just off the main road.
We had driven up to Gisborne from Napier and couldn't find anywhere to park overnight. It was getting late, but we thought we'd continue up the coast to Pouawa Beach campground.
It was nearly dark when we got there, and we couldn't find the campsite - at least there was no sign of any campers. Eventually we pulled into this rest area overlooking the beach and decided to stay for the night.
It wasn't our ideal solution, with logging trucks rolling past throughout the night, but it was too dark to try and find anywhere else.
We were travelling with my wife's brother and sister-in-law and woke up next morning to a magnificent sunrise on a beautiful clear morning. We completely forgot about the noisy trucks and congratulated ourselves on find a great spot to park over!
We spent an hour or so exploring the beach, coming back with a plastic bag full of shellfish, which Shuping and her brother enjoyed for breakfast. They were so excited at the experience that I was reminded yet again of what we just take for granted in New Zealand.
There was a grassy reserve next to our rest area which I realized was part of the Pouawa Beach camping ground.
A large sign advised that it was currently closed - which explained why there were no campers. I assume that this is for over winter and autum because the ground is too soft for driving on. The grassed area was quite uneven, and I wouldn't have been game to drive onto it at the time.
This was a nice option for us at this time of the year. I don't know what it would be like over summer when the campsite is likely to be full.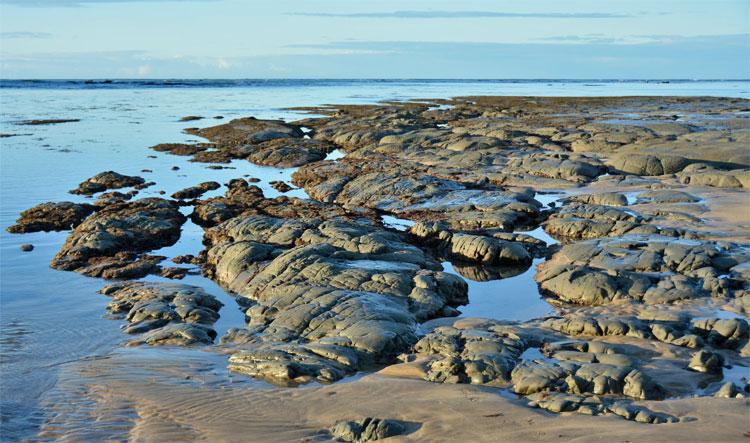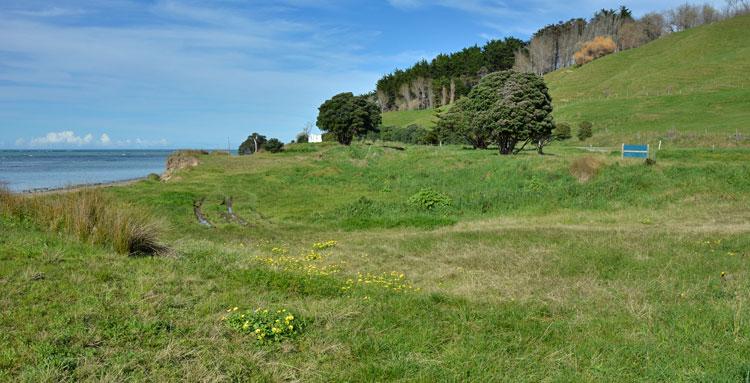 Grassed camping ground area
POST A COMMENT: