AUCKLAND: SOUTH AUCKLAND
Waharau Regional Park

rvexplorer id: 17414
Lat-Long: -37.04025, 175.29362
Forest








The Freedom Camping Trial is now finished, and you can no longer stay at this location
The Council is presently reviewing their Freedom Camping Bylaw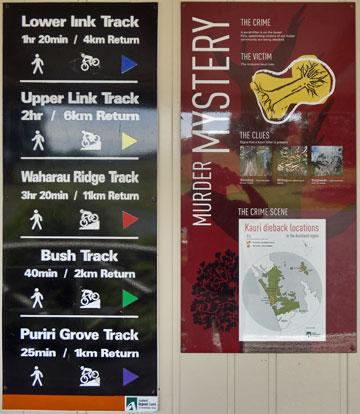 Posters about the walks and preserving the Kauri trees
We called into the Waharoa Reserve, noticing it as we were driving south to Katikati along the East Coast road.
The Auckland Regional Council manages some stunning locations, and this proved to be yet another.
Enclosed by native forest, there are 5 different walks that you can explore. The campsite is far from the road, giving you the opportunity to enjoy a nature bush environment - or at least as far as possible, given the damage done to our native bird life by introduced predators.
The park office was closed while we were there, and we couldn't stay anyway, as we were yet to purchase our motorhome. But this is definately on our list of future places to explore.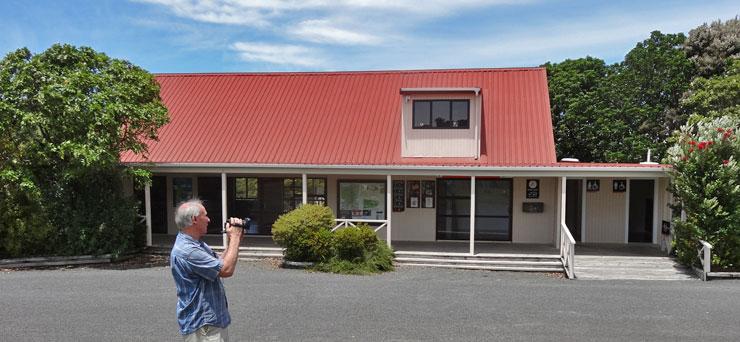 POST A COMMENT:
11:24 AM 04-Feb-15
by Roger
from Nomad
Public
Was here yesterday, absolutely stunning park, did the Red trail with my mountain bike and the views and bush are superb.