AUCKLAND: SOUTH AUCKLAND
Omana Beach CSC Parking

near 17 Omana Beach Rd, Maraetai, Pakuranga, Auckland
rvexplorer id: 19762
Lat-Long: -36.87876, 175.02548
Beach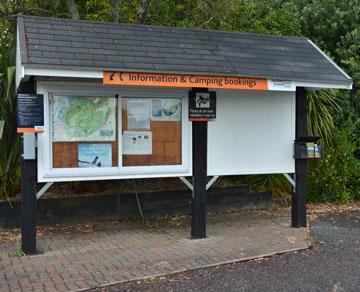 Information Kiosk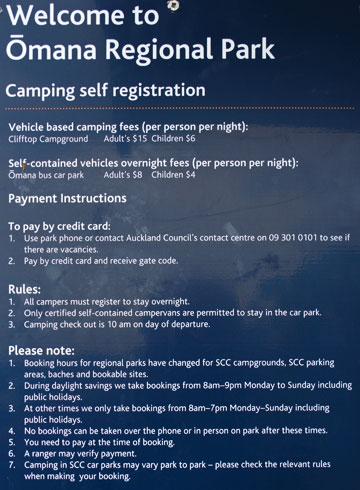 The Auckland Regional Council provides low cost overnight parking for certified self-contained motor caravanners at the Omana Beach reserve. There are picnic tables, and you can walk across the grass to the beach.
You need to contact the council and pay the $8 per person fee if you want to stay overnight.There is a noticeboard at the entrance to the carpark, with a phone set up for this purpose.
On the evening we attempted to do this, we were told that the carpark was closed because of some construction work that was being done. There was no sign of this, and people were using the park. However, our only alternative was to relocate to Duders Park, which was about 10 minutes drive from where we were.
So we arranged for that, and then attempted to make the payment, using the councils phone payment service. This proved to be problematic as we needed to enter the dollars and cents, but there was no decimal point on the phone keypad.
The fee as $12 and I wasn't willing to enter 1200 instead of 12.00, so we gave up, and decided to look elsewhere, and found a really nice location right on the beachfront in the Maraetai Beachfront Carpark.
When I contacted the council helpdesk a couple of days later, I was advised that I should have been told to enter the 1200 without the decimal point.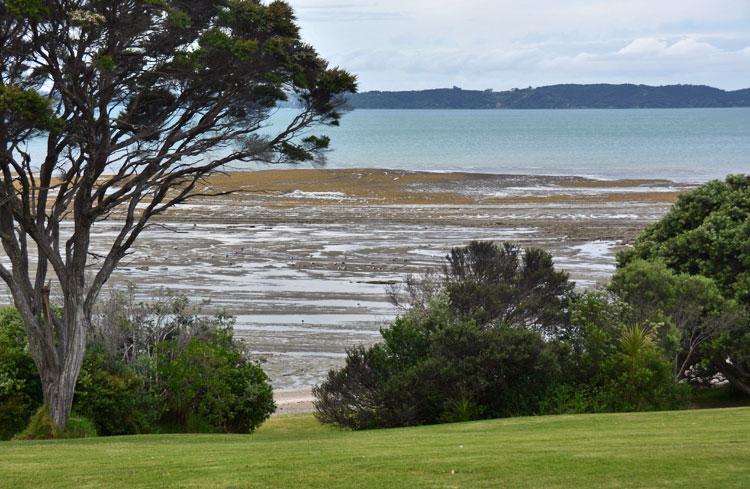 POST A COMMENT: