AUCKLAND: HIBISCUS COAST
Snells Beach Rd Reserve

end of Snells Beach Rd, Snells Beach, Auckland
rvexplorer id: 19077
Lat-Long: -36.41981, 174.72983
Beach, Town










The Freedom Camping Trial is now finished, and you might not be able to stay at this location
The Council is presently reviewing their Freedom Camping Bylaw
The freedom campling locations at Snells Beach and Algies Bay are still available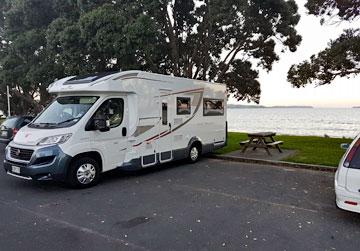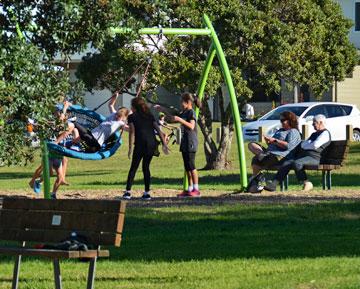 Swings in the adventure playground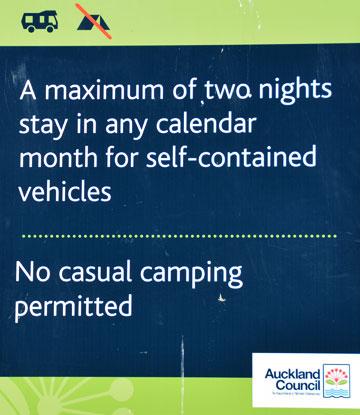 Snells Beach Rd Reserve is one of a number of reserves along Snells Beach waterfront. It's an excellent location for self-contained motor caravanners to park overnight.
The parking area in not large, but, unlike the Sunburst Reserve, there are no constraints on where you can park. It's right on the waterfront, with lovely views across the harbour. The walkway is very popular with locals and visitors.
If you are travelling with children, the adventure playground, and flying fox are awesome!
Its a safe and friendly location to stay - one of our favourites.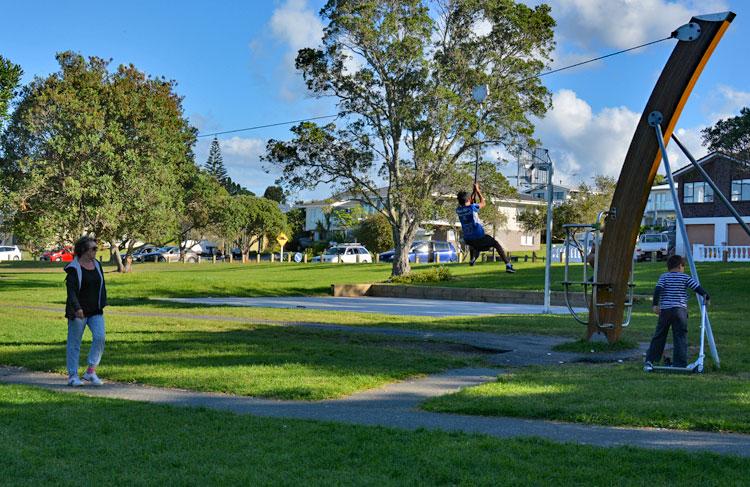 The Flying Fox in action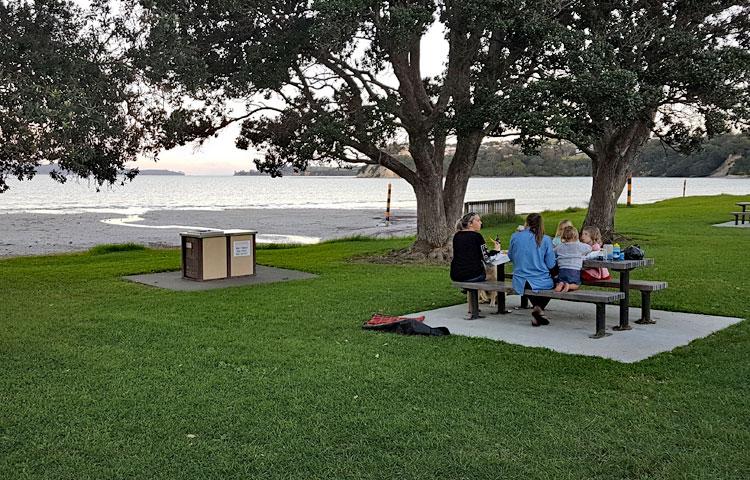 POST A COMMENT: