AUCKLAND: FRANKLIN
Manukau Heads Lighthouse

www.manukauheadslighthouse.co.nz
rvexplorer id: 17672
Lat-Long: -37.05090, 174.54501
Rural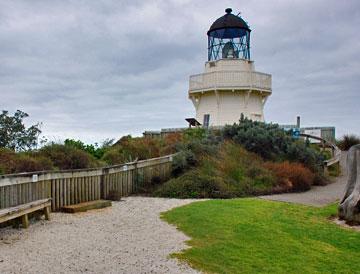 Manukau Heads Lighthouse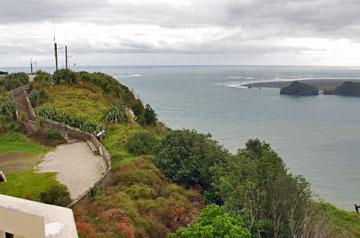 The treacherous entrance to Manukau Harbour
Manukau Heads Lighthouse is stunning! You can't park there overnight, but it is worth visiting for the views over the harbour, the history, and the opportunity to explore inside the lighthouse, including the upper deck.
It was built in 1874, 9 years after the wreck of HMS Orpheus. Retired in 1985, it has been lovingly restored and moved about 1 km from the original site to make access easier.
We called in while exploring the Awhitu peninsula in mid-winter. While overcast, the views over the harbour entrance, down the coast, and accros to the Waitakere ranges in West Auckland, were still spectacular.
The lighthouse grounds are acessed from the car park up a a long flight of steps. The grounds are beautifully maintained, and we walked around to the viewing platform overlooking the signal station, as well as inside the lighthouse itself. The view from the deck, even on a cloudy day, was stunning.
There are toilets in the car park, but the gates are closed at 5pm, and overnight parking is not allowed. Again, this seems like a missed opportunity to us. Most motor caravanners would be happy to contribute a small donation to assist with the ongoing maintenance in exchange for being able to overnight in this historic and beautiful location.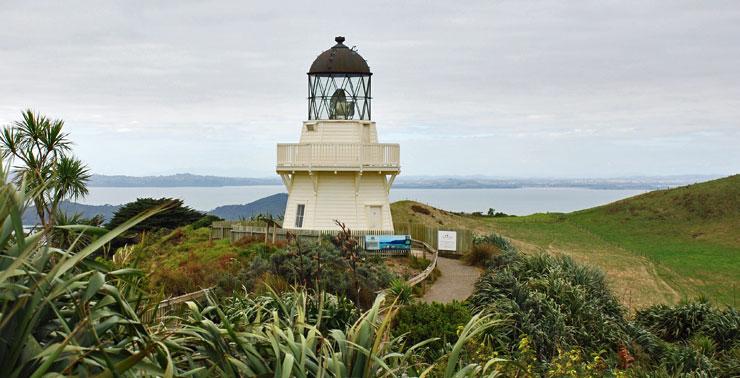 POST A COMMENT: