AUCKLAND: AUCKLAND METROPOLITAN
Log Race Road

Log Race Road, Piha, Waitakere, Auckland
Phone: 09 301 0101
rvexplorer id: 19010
Lat-Long: -36.96966, 174.46793
Beach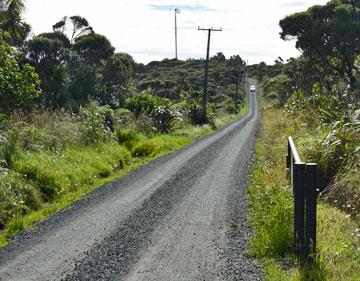 Gravel access road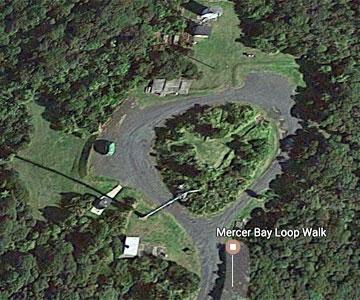 Loop road at the end - courtesy of Google
The parking area at the end of Log Race Road is available for freedom camping in self-contained vans.
It was late in the afternoon when we arrived, and we stopped at the small parking area at the entrance to the access road. This was a narrow gravel road, and we weren't sure if we'd have room to turn around at the far end.
However, I checked on Google later, and could see that there is a large turning circle, so it wouldn't have been a problem. We'll go back on a future occassion and take more pictures.
The gravel access road was only for 300 metres.
Stopping at the first carpark did give us to opportunity to see the stunning view over the coast that you can see below.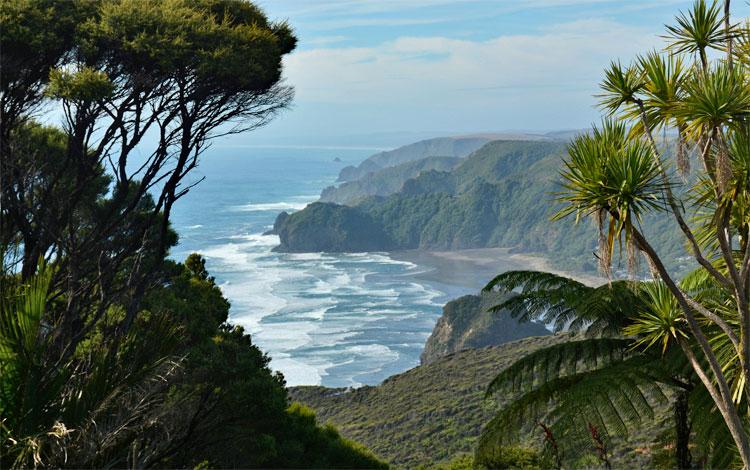 POST A COMMENT: