WANGANUI-MANAWATU: WANGANUI
Moutoa Quay

Moutoa Quay, Wanganui, Wanganui
Phone: 06 349 0508
rvexplorer id: 17792
Lat-Long: -39.93371, 175.05735
River front parking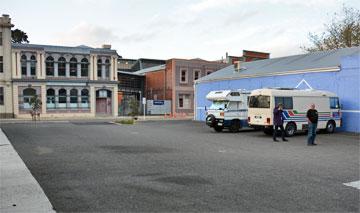 Additional parking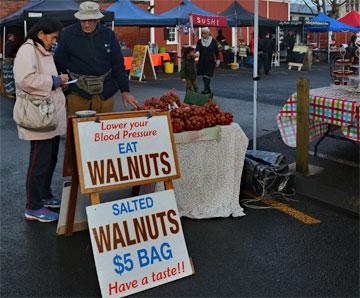 A stall offering local walnuts at the River Traders Market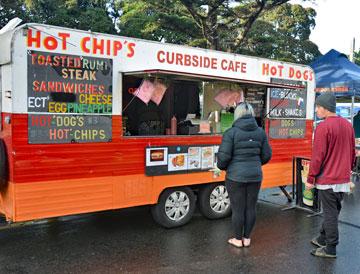 Hot Chippies and Hot Dogs at the Riverside Market
Moutoa Quay is a premium location for self-contained motor caravanners to park over while exploring Wanganui.
We arrived on a Sunday evening, having driven down from Ohakune and decided to stay.
You're just a short walk from the town centre, or the Moutoa Gardens. You could go for a river cruise, or just walk along the river bank.
There is a River Traders Market in the area every Saturday morning from 9am to 1pm. You can check it out at The River Traders website.
While it is likely to be difficult to find parking whlle the market is running, it would be a great experience - you might need to find some day parking a little further away, and then relocate after everything has settled down.
We loved it here.
Unfortuntely, we received a text from some good friends who had just arrived at the Patea Campground further up the coast, so we settled for having dinner before continuing on to join them.
UPDATE: 19-Aug-2017
We called in again to park overnight on a Friday evening, enroute to Wellington. We parked overlooking the river, and were woken up next morning with the Riverside market traders setting up their stalls.
We got a knock on our door, and a friendly local apologetically asked us to move around the corner as there would soon be stalls set up where we were parked. We found a suitable park just a short walk from the market, and had an early breakfast before walking back to have a look at all the action.
The market was huge, with a wide variety of goods on offer, and a bustling, good-natured environment. We stocked up on some fresh veges and other goodies before heading back to our van, and driving on to Wellington.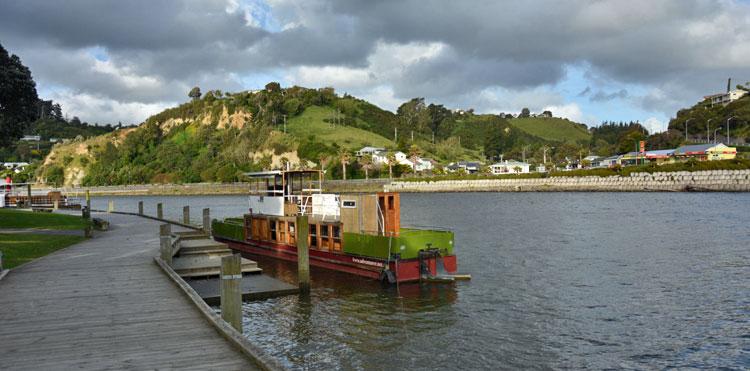 POST A COMMENT: