WANGANUI-MANAWATU: WANGANUI
The Station Cafe

Cnr Findlay St & Station Rd, National Park, Wanganui
Phone: 07 892 2881
rvexplorer id: 18476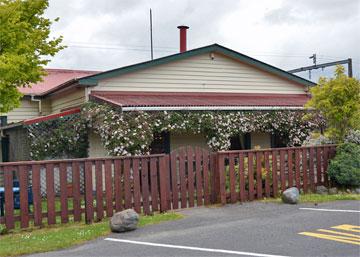 Cafe entrance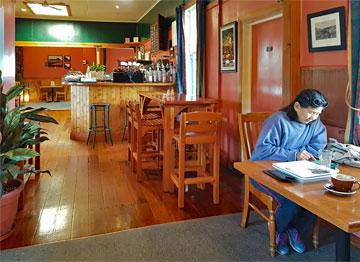 Finishing off our lunch in the cafe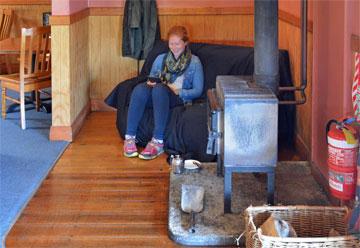 Enjoying some warmth from the cosy wood-burner
The Station Cafe and Restaurant offers a cosy and very pleasant environment for eating out, and self-contained motor caravanners can park overnight on either the sealed carpark or on the grassed area opposite.
On walking into the cafe I was immediately impressed by the cosy environment, and the menu looked pretty good as well.
Unfortunately, we were enroute to Wanganui, and had a long drive ahead, or I would have been tempted to stay over for an evening meal.
The cafe is open all day from 9am, and morphs into a fine dining restaurant in the evenings.
Update: 18-Aug-2016
When had the opportunity to call in again on our way to Whanganui, and stopped for lunch.
We had a very pleasant meal, and took some more pictures, taking advantage of a clear sunny afternoon with winter snow still on Mt Ruapehu.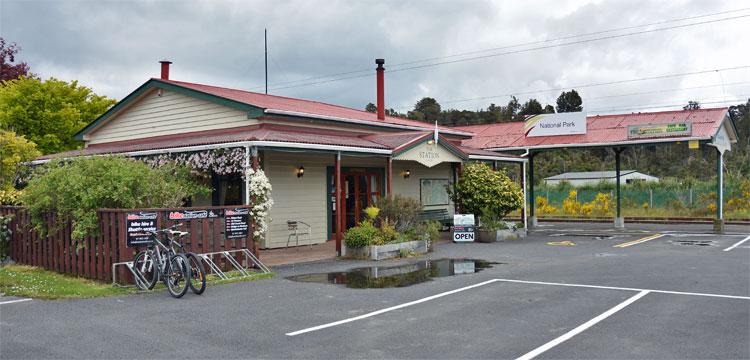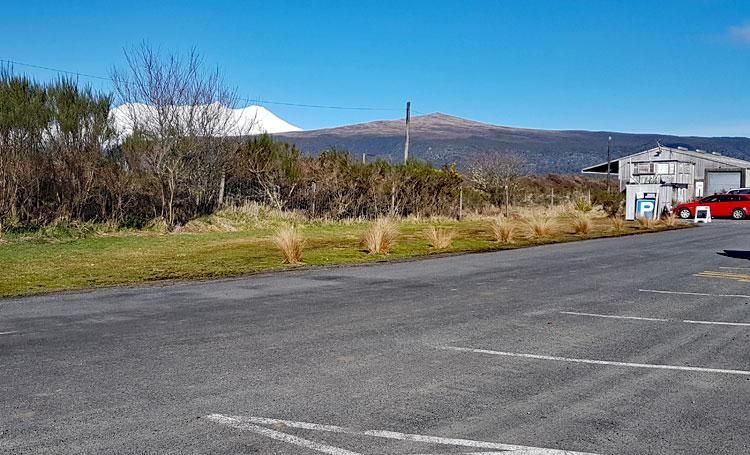 Motorhome parking area behind the Station Cafe
POST A COMMENT: