WAIKATO: WAIPA
Blueberry Country

397 Jary Rd, Ohaupo , Waikato
rvexplorer id: 19115
Lat-Long: -37.94493, 175.35356
Rural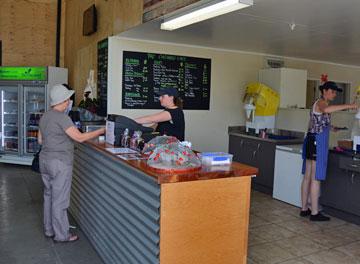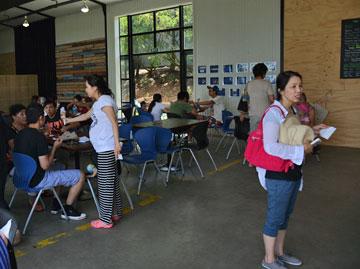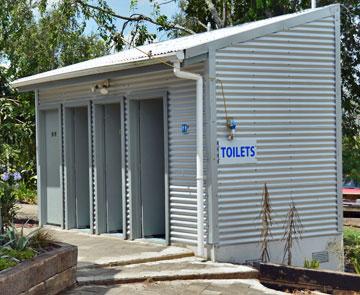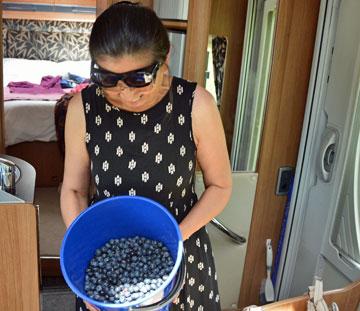 Blueberry Country offers pick your own blueberries, and a large cafe featuring blueberry delicacies.
It was a hot summer afternoon when we noticed the Blueberry Country sign for picking your own blueberries. I have blueberries most mornings with my breakfast, and Shuping is always keen to do a 'pick your own', so we took the 4km deutour along Jary Rd, and found a place to park on the road front.
It was surprisingly busy on a Monday afternoon, filled with people in the cafe, or disappearing back to their cars carrying empty buckets ready for picking.
We got a couple of buckets and then drove for another kilometre or so to the picking fields.
Blueberries make for easy picking, growing on small bushes. We picked about 5 kg, which cost less that half of what we pay in the supermarket.
The plan was to take them back home and cook up a really nice blueberry pie - but they all been frozen, and the pie still hasn't happened!
They were really nice for my breakfast though...
The cafe has clean outside toilets, so I asked at the counter if it was ok for self-contained motor caravanners to park overnight.
They are very happy to have motorhome visitors come to the cafe and pick blueberries, but they don't allow overnight parking.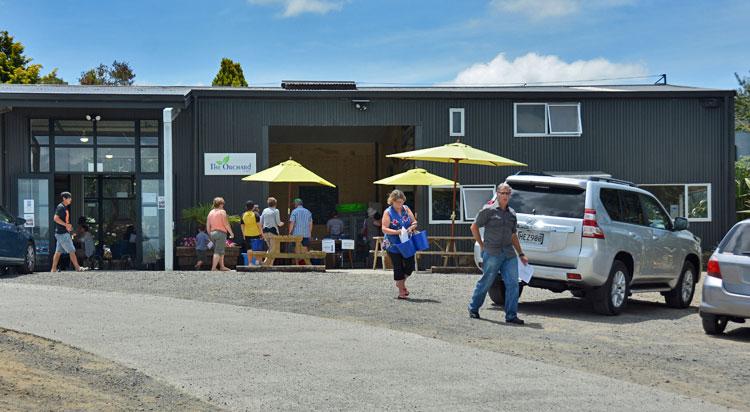 POST A COMMENT: