WAIKATO: WAIKATO
Port Waikato Beach Reserve

Maraetai Bay Walkway, Port Waikato, Waikato
rvexplorer id: 17676
Lat-Long: -37.38953, 174.72481
Beach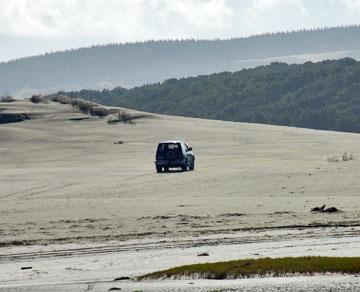 4 wheel drive on the sand dunes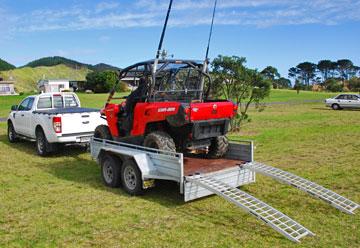 Dune buggy loaded up on its trailer after an afternoon's fishing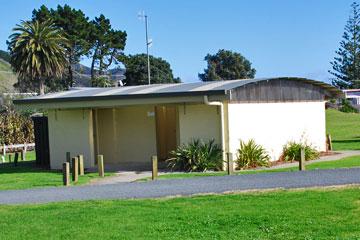 Public toilets available at the reserve
Port Waikato was a pleasant surprise for us as we picked a sunny mid-winter day to drive down and have a look around. First we discovered the Cobourne Reserve, with its stunningly beautiful gardens, and then just a little further down the hill, the Port Waikato public reserve was another pleasant surprise.
While not spectacular, it offered a large grassed area where we could park along the beach front and watch people out fishing. Some of them were driving out over the sand dunes to the mouth of the river to try their luck at catching larger fish that might be out there. There were also a couple of men net fishing, most likely for flounder, in the shallow water.
We had an enjoyable discussion with someone who had driven down from the Awhitu peninsula, with his beach buggy in tow, just to try his luck at the river entrance. It wasn't to be his day, but he was still pretty cheerful, having had an enjoyable outing.
He also advised us that, even though there was no sign forbidding overnight parking, we were not allowed to do that.
Like many other such locations around our coastline, we think this is such a pity. The beach parking area is a perfect location for motor caravanners. Of course, being self-contained and leaving everything as found, is a requirement, but there is plenty of room, and the opportunity to overnight in such a location is likely to attract a lot of motor caravanners.
There is a motor camp about 2 km further along the main road, but it is not on the beach. We called in there as well, and were very impressed with their layout and facilities. There is a need for both as they are addressing different needs. And in other locations, like Waihi Beach, commercial campsites co-exist with free parking areas, and attract a lot of motor caravanners as a result.
Even without overnight parking, the beach is a great place to visit, have a picnic, do some fishing, or to just go for a walk out over the sand dunes to the mouth of the river. We enjoyed our brief stay.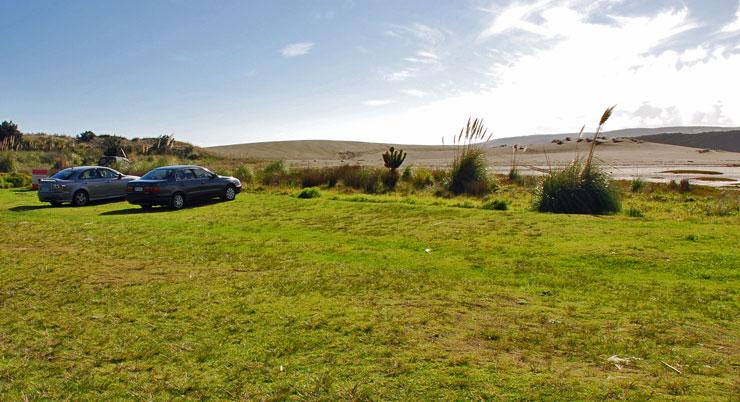 POST A COMMENT: