WAIKATO: WAIKATO
Cobourne Garden Reserve - Port Waikato

49 Tuakau Bridge-Port Waikato Rd , Port Waikato, Waikato
rvexplorer id: 17675
Lat-Long: -37.38585, 174.73058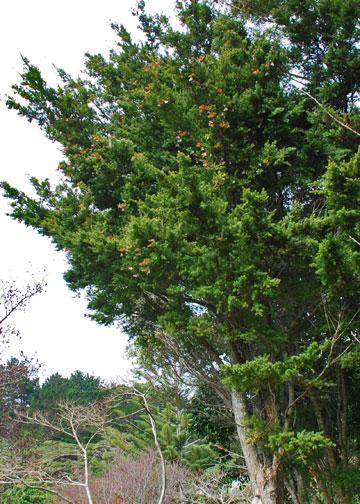 Cobourne Reserve - butterfly tree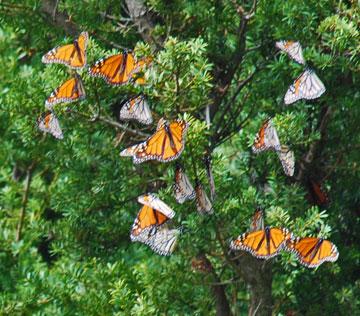 Close-up of the Monarch butterflies on the tree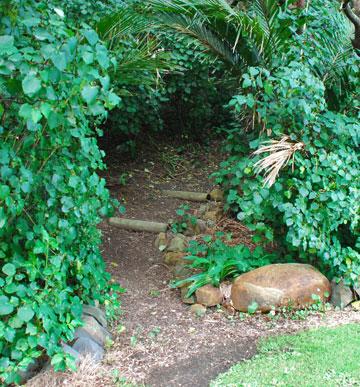 Entrance to the bush walk way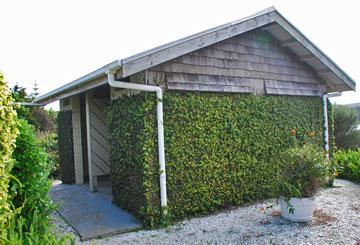 Toilets in the car park area at the top of the bush walkway
On the way to Port Waikato, we noticed a parking area for a local reserve, and decided to stop and have a look. We were completely unprepared for what we found.
Tucked away, near the end of the long road to Port Waikato, in a tiny rural town, we found a beautifully landscaped garden to rival anything you might find in Auckland.
Originally gifted to the district by the Cobourne family, it is now maintained entirely by local volunteers. On the edge of the Waikato river, as it exits into the Tasman sea, the gardens are beautifully landscaped and feature a wide range of plants and mature trees. Solid wood picnic tables, sheltered alcoves to explore, and even a short bush walk back up the hill to the public toilets.
While walking through the garden, we noticed a couple staring intently at one of the trees. On having a closer look, it was literally covered with Monarch butterfiles! It acutally looked like the tree was flowering in mid-winter. The couple told us that they had driven down from Hamilton just to see them, as it had been written up in their local newspaper.
What an amazing find! For a small community to pour so much effort, and skill, into maintaining this reserve says a great deal about the community living there. Totally unexpected, and a real delight.
Unfortunately, overnight parking is not allowed, and the carpark is not suitable for that anyway. But, for any motor caravanners exploring the Waikato, it is well worth the 90 minute drive from Hamilton city centre. There are other places to stay. Just do it.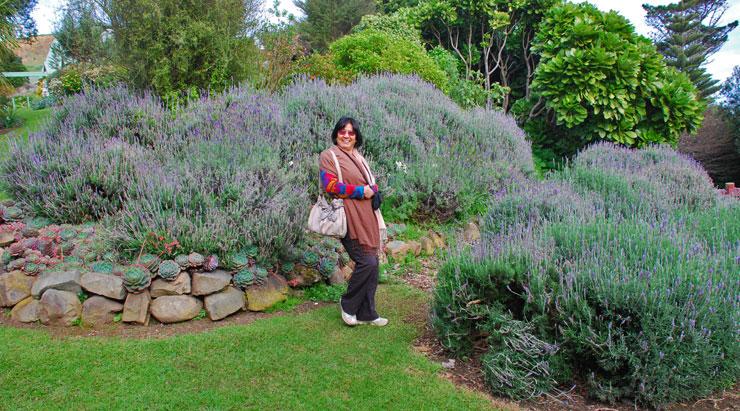 Shuping in the Lavendar garden
POST A COMMENT: