WAIKATO: TAUPO
Waituhi Lookout

2942 SH 41, Kuratau, Waikato
rvexplorer id: 19096
Rural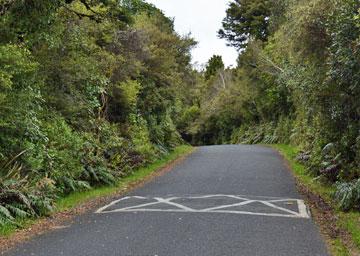 Sealed driveway to the viewing platform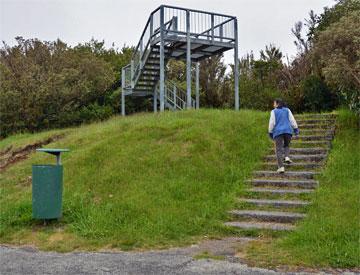 Viewing platform at the top
The Waituhi Lookout is at the highest point coming over the ridge from Taumaranui to Turangi and offers scenic views in a 360 degree panorama.
Unfortunately, it was a dull, overcast day and the stunning view was lost in cloud.
There is only a small layover on the side of the highway for parking, and a sign advises that the road is not suitable for large vans. So we pulled over and walked to the viewing area, which ended up being about 500m up a steep hill on a sealed road.
Update: 18-Aug-2017
We were passing by again on a brilliant sunny day in late winter, we I impulsively decided to drive up to the viewing platform. I know that the road was sealed from our previous visit, but had forgotten how narrow it was.
We made it to the top ok, but would have been in real trouble if we'd met someone else coming down! Not recommended!
Having said that, we got some stunning pictures of the snow-capped mountains;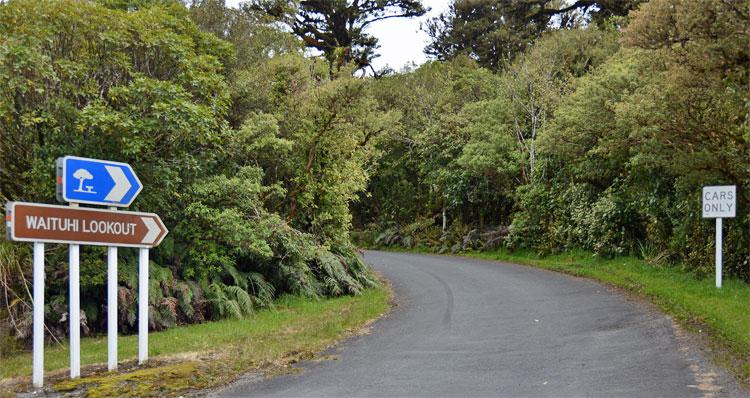 Waituhi Lookout entrance with the Cars Only sign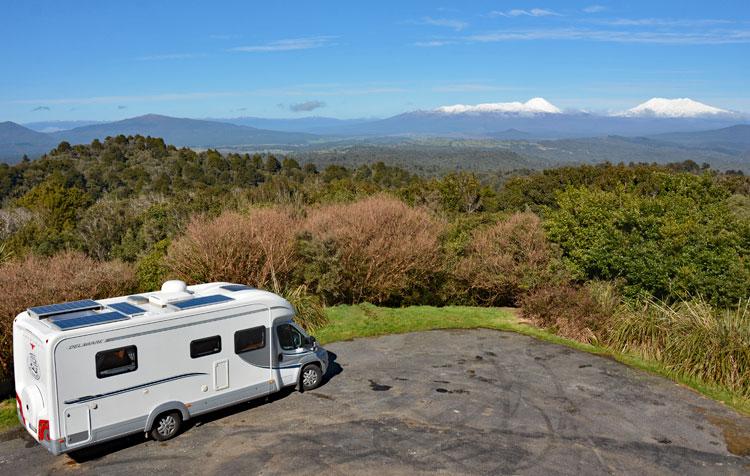 POST A COMMENT: