WAIKATO: TAUPO
Tokaanu Marina

Kaiwaka St, Tokaanu, Turangi
Phone: 07 376 0899
rvexplorer id: 18470
Lat-Long: -38.95636, 175.76896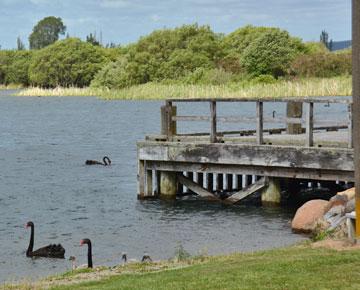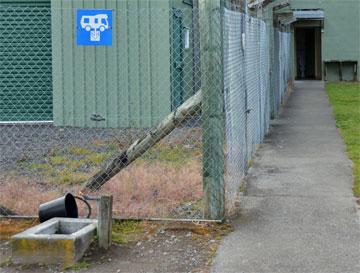 The public dump station and path to the toilet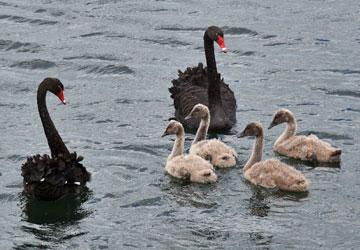 16-Dec-2016
We've just been advised that this location is no longer available for overnight parking.
'People were camping and using the bushes for toilets with dirty toilet paper and faeces left to be cleaned up….even through facilities were provided for them.
Food scraps and rubbish were left around creating a habitat for rodents(rats)
It was so popular that the campervans and tents were filling up the entire carpark areas not just the designated areas and the boat owners were unable to launch their boats. Some were even being abused.'
I've posted this response from Genesis Energy so that anyone reading this will understand that being able to freedom camp in such areas is a privilege. If we don't treat them with respect, then we will lose access to them.
---
The Tokaanu Marina is just a few km outside of Turangi, off SH41. Freedom camping is allowed and there are toilets and also a dump station with fresh water.
Parking is right on the lakefront, and it is clearly a popular location as we were joined be several vans soon after we arrived.
Shuping got all excited when we first arrived as she saw a large trout jump out of the water. All I saw were the swans. But it was very pleasant parked there overlooking the lake, and we enjoyed our overnight stay.
There is a large parking area next door, but this is reserved for boats and trailers for using the boat ramp.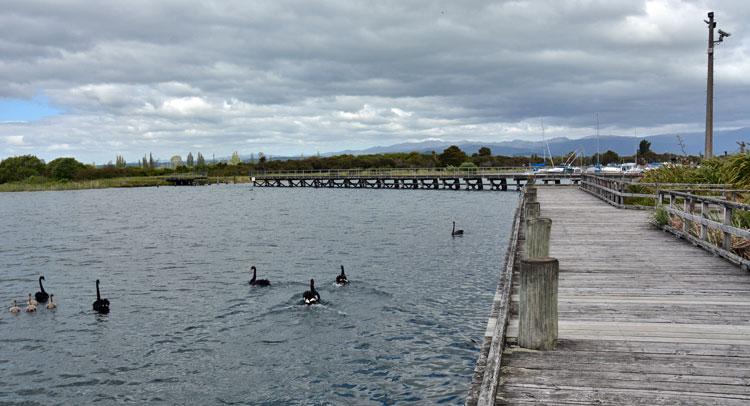 POST A COMMENT:
05:52 PM 20-Aug-16
by 96Coaster
from Paeroa
Public
Was a nice place until infested with sleeper vans whose owners cant read English, ie toilet hand basins not for washing dishes or clothing, take your rubbish with you.