WAIKATO: TAUPO
Waipunga Falls

Thermal Explorer Hwy - SH5, Waipunga, Taupo, Waikato
rvexplorer id: 18828
Lat-Long: -38.95721, 176.52383
Forest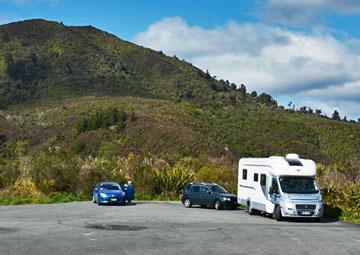 Parking area at the Waipunga Falls lookout
The Waipunga Falls can be viewed from a carpark set back from the Thermal Explorer Highway (SH5) just north of the Waikato region boundary.
We noticed the scenic lookout sign as we were driving from Taupo to Napier and stopped to have a look. The parking area is well off the main road and appears to be quite a popular stopping place as we have since stopped there on a couple of other occassions, and there have always been other travellers stopping for a break.
It is a nice view of the Waipunga Falls, which are across the valley some distance away. But, aside from that, it's roughly halfway between Taupo and Napier, making it a good place to stop for a cuppa before continuing on your journey.
There are no signs forbidding parking overnight, and this would be a good option if you're running late and want to finish your journey on the next day.
It's about 40 minutes to Taupo, and just over an hour to Napier.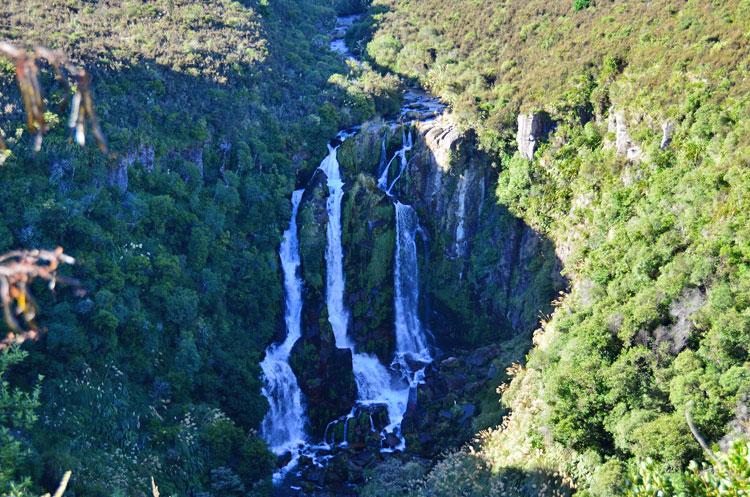 POST A COMMENT: