WAIKATO: TAUPO
Opepe Bush Historic Reserve

near 1150 State Highway 5, Iwitahi, Waikato
rvexplorer id: 18827
Lat-Long: -38.76685, 176.21788
Forest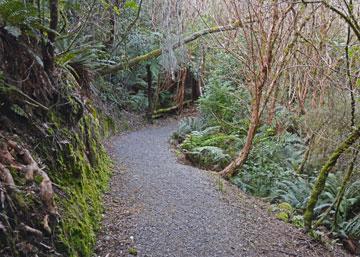 Walkway to the Opepe Historic Cemetary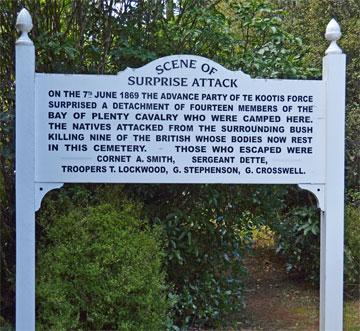 Sign at the cemetery describing the surprise attack on cavalry
who were camped here
The Opepe Bush Historic Reserve includes a 30 minute bush walk, as well as a shorter walk to an historic cemetery dating back to the Maori wars.
We were driving along State Highway 5 from Lake Taupo to Napier when we noticed this parking area and decided to stop and have a look. We knew nothing about this 'historic reserve' so we opted for the shorted of the two walks, to see the cemetery.
It was just a short walk, and the cemetery was an interesting reminder of our early history, and the discord between local Maori and the English settlers.
Well worth a stop if you want to break your journey. There is also a larger parking area on the other side of the road. We discovered on a later visit that this was for a separate historic reserve with it's own historic walks.
We didn't do the longer walk, which takes around 30 minutes round trip.
POST A COMMENT: