WAIKATO: TAUPO
Ferry Rd Carpark

Ferry Rd, Taupo Central, Napier, Hawkes Bay
Phone: 07 376 0899
rvexplorer id: 17879
Lat-Long: -38.68843, 176.06701
Lake, Town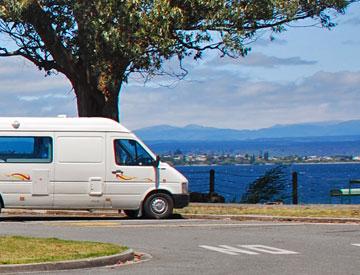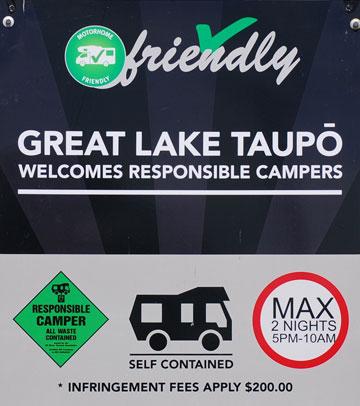 UPDATE" 1-Jan-2018
The Ferry Rd Carpark is no longer available for overnight parking!
The Ferry Rd Carpark overlooks Lake Taupo and is a short walk from the town centre. Overnight parking for a maximum of 2 consecutive nights is allowed for self-contained motor caravanners.
Like the Marina parking area at the end of Ferry Road, this is a prime location for motor-caravanners to enjoy. Taupo is visitor-focussed, and there is plenty to do - or you can use this a a base to explore the wider area around the lake.
If you're visiting from overseas, you should know that Lake Taupo is the crater of a huge super-volcano that first erupted around 27,000 years ago. It has erupted several times since, the last occassion being around 1,200 years ago.
The idyllic scene looking out over the lake today was formed by some of the largest eruptions that have ever occured around the world. The last eruption correlates with both the Romans and Chinese recording their sky as turning red.
So, today you can take a plane flight over this now beautiful area, go fishing in the lake, visit thermal pools that are still active, or just walk into town to eat out.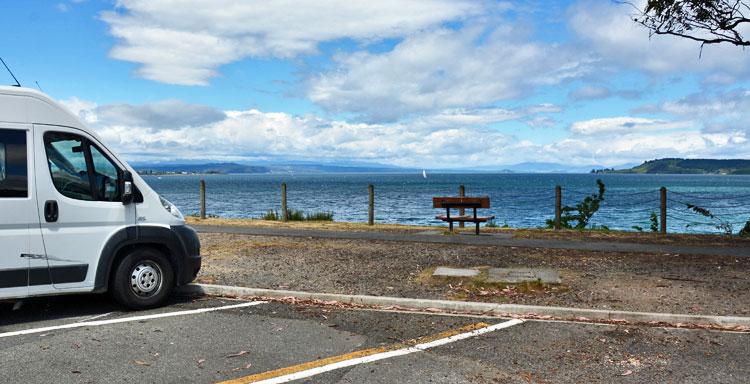 POST A COMMENT: