WAIKATO: SOUTH-WAIKATO
Lake Maraetai

Lake Rd, Mangakino, Taupo, Waikato
Phone: 07 376 0899
rvexplorer id: 19167
Lake, Town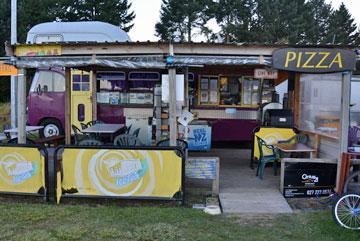 The Pizza Cafe on the lake front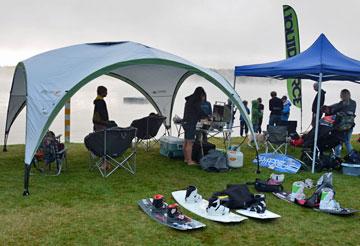 Marquee tents on the lake front in the early morning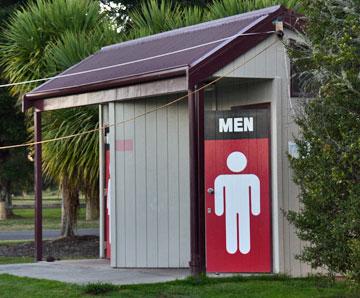 Lake Maraetai at Mangakino is a stunning location where self-contained motor caravanners can freedom camp overlooking the lake.
There are clean public toilets, and a small lakefront cafe where you can buy refreshments or a light meal.
We arrived just as it was getting dark on a late Autumn Friday afternoon. The next morning we were surrounded by the enthusiastic participants in their annual wake-boarding competition. There were marquee tents set up along the lake front, and children as young as 5 and 6 years old demonstrating their skills on the mist covered lake.
I would imagine that Lake Maraetai would normally be a wonderfully peaceful location to wake up to. However, we really enjoyed seeing all the family activity in the local community.
Karapiro is a small town that was established in 1946 to build the hydro dams and power stations along the Waikato river. In its heyday, the population was around 5,000 residents, but dropped down to just over 1000 after the dams and power stations were completed. The remaining closeknit community enjoys the lake environment and rural lifestyle. We felt welcome and really enjoyed our brief visit.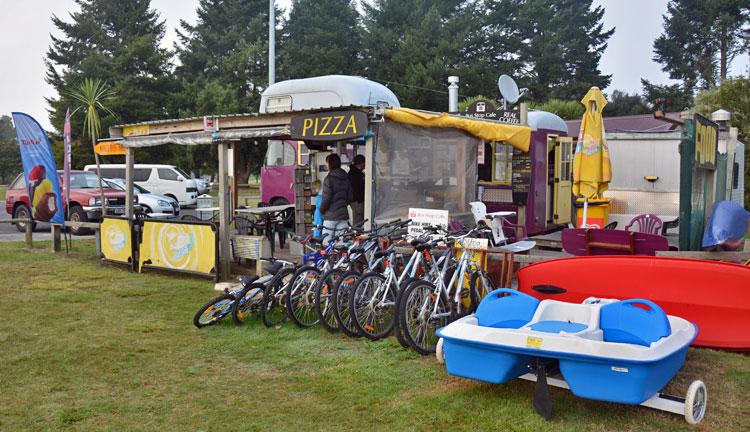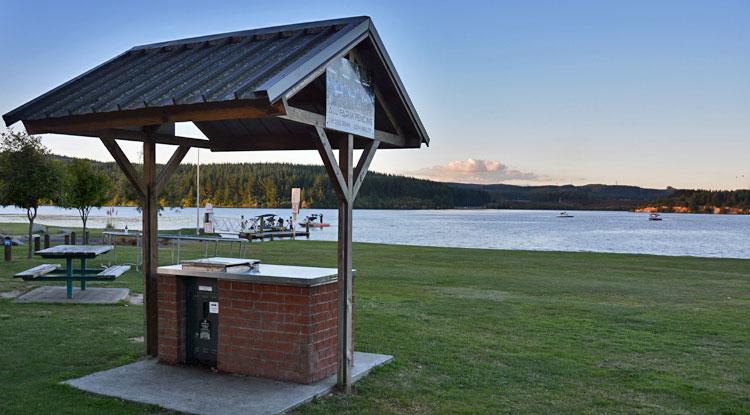 POST A COMMENT: