WAIKATO: SOUTH-WAIKATO
Bennydale Art Doc

15 Ellis Rd, SH30, Benneydale, Te Kuiti, Waikato
Phone: 07 878 4780
rvexplorer id: 19162
Lat-Long: -38.52065, 175.36148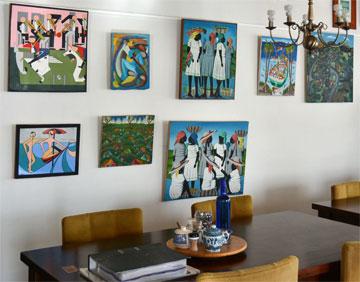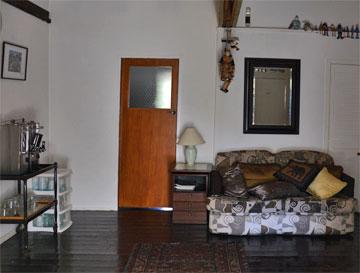 The coffee lounge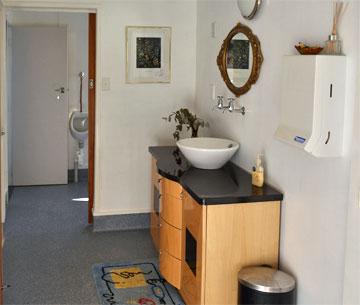 Spotless bathroom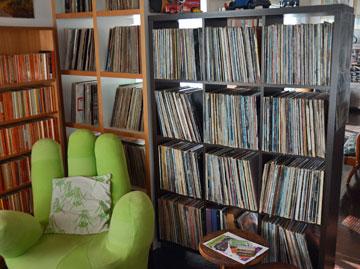 The vinyl record collection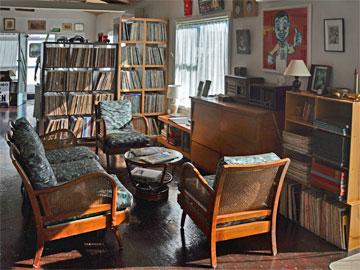 Comfortable lounge
Bennydale Art Doc is a park over property for motor caravanners in a tiny rural community. The owner is a multilingual retired French diplomat who speaks 6 languages, and has an interest in both art and music.
Art Doc proved to be one of those unique surprises that you can just stumble across while exploring New Zealand. Bennyday is so small you could miss it if you blink when driving through. It's just a small rural community, barely big enough to have a dairy and local garage.
Art Doc itself wasn't especially noticeable, but we had heard that they were a park over property, so we decided to stop anyway to check it out.
We were greeted by Maurice, speaking in a broad French accent. He invited us into his lounge, where we were surrounded by the artwork that he'd collected over the years. His wife was a professional singer, and he had a massive collection of vinyl records.
Then he showed us the mini auditorium where they have occassional concerts featuring overseas artists that Maurice has persuaded to come over to enjoy a rural New Zealand experience.
The lounge area and facilities were part of their own home, which they were happy to share with casual visitors like us.
The parking area outside was ok, but nothing special. The toilet and shower facilities were excellent.
The whole thing was completely unexpected. A retired French diplomat with a quirky sense of humour, and passionate about living in rural New Zealand. Fascinating to listen to. More than enough reason for us to return again to Bennydale.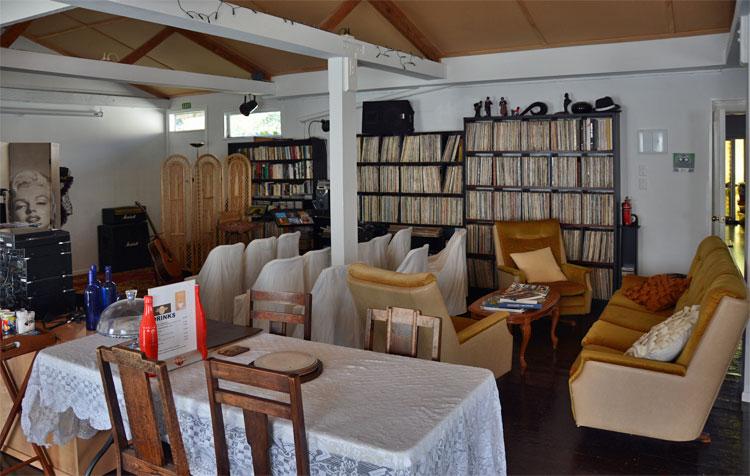 Mini auditorium for intimate concerts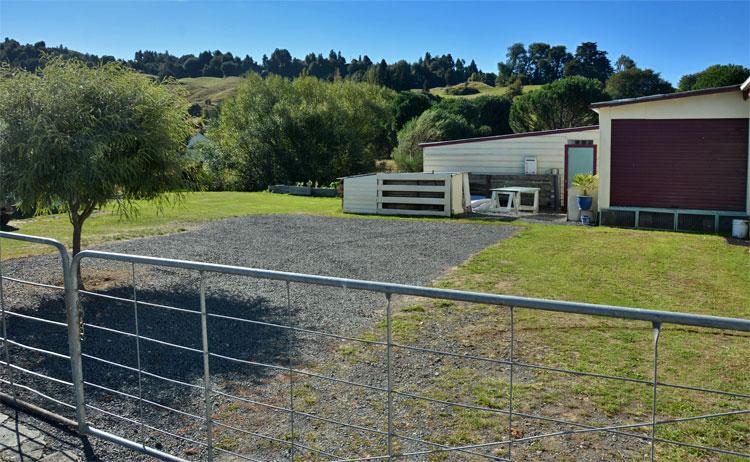 The parking area outside
POST A COMMENT: