WAIKATO: SOUTH-WAIKATO
Mangapohui Natural Bridge

2494 Te Anga Rd, Te Anga, Hamilton, Waikato
rvexplorer id: 17527
Lat-Long: -38.26148, 174.89933
Forest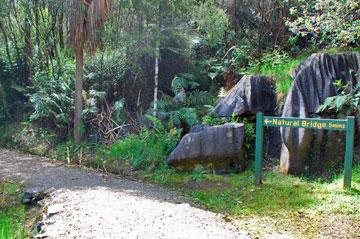 Entrance to the walkway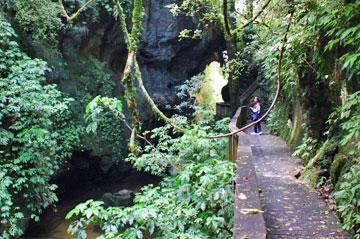 Walkway alongside the river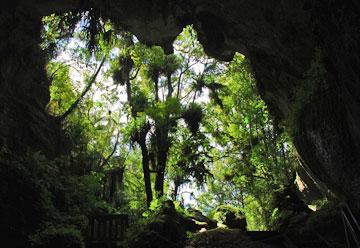 Looking through the natural bridge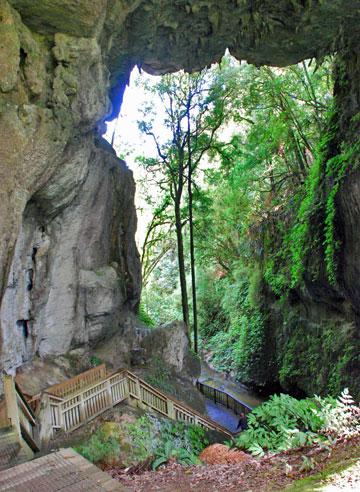 Stairway out under the natural bridge
The Mangapohui Natural Bridge is a one of those low key New Zealand experiences that will take your breath away.
The walk begins beside the carpark and enters a grassed area which is set up with picnic tables. There is a long-drop toilet nearby.
From the picnic area, there is a well maintained forest walk alongside a river, over a swing bridge, and along dramatic cliff faces, to finally come to the land bridge that formed naturally many thousands of years ago. The limestone formations, the steep and dramatic cave-like formations are stunning.
At the end of the gorge walkway, you can exit back out into farmland which features it's own dramatic rock formations. You can also find enormous fossilized oysters that are 35 million years old!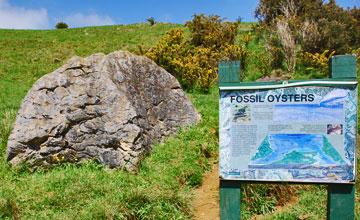 There is a loop track that you can take back to the carpark. We opted to go back through the gorge, and as we were approaching the picnic area, we met a young couple who were trying to decide if it was worth continuing on down the walkway. We had a chuckle and suggested that they would be cheating themslves if they didn't.
This would also be a great location to meet up with other motor caravanners. On a sunny day you can take advantage of the sheltered picnic area, go for a walk through the gorge, and even stay overnight in the carpark.
However, it is very isolated, and we wouldn't feel comfortable staying overnight by ourselves.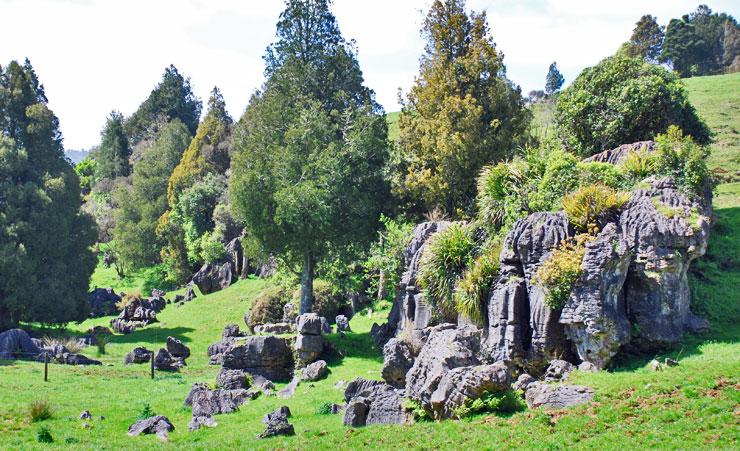 Dramatic rock formations beyond the natural bridge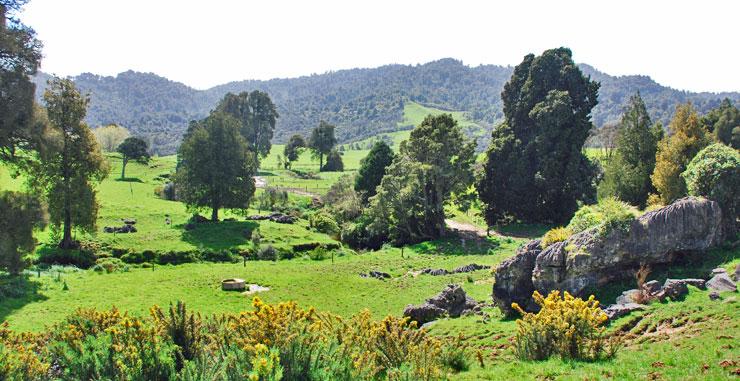 Farmland at the beginning of the loop walk back to the carpark
POST A COMMENT: