WAIKATO: OTOROHANGA
The Kawhia Storage Yard Parking Area

5561 State Highway 31, Kawhia, Waikato
Phone: 021 387772
rvexplorer id: 17647
Lat-Long: -38.05780, 174.82748
Beach, Town







THIS LOCATION IS FOR NZMCA MEMBERS ONLY - you can join at www.nzmca.org.nz
We arrived in Kawhia in mid-winter, which was not the best time to explore the town. It was a nice sunny day, but the campsites were all empty, the town itself was mostly closed, and the Storage Yard didn't have any visitors either.
It's just a small grassed area on the water front, and would suit motor caravanners who would enjoy paddling their own kayaks out into the harbour. It may well be good for collecting shell fish, or spearing flounder.
Wendy lives lives in the house set back from the parking area, and currently charges just $10 per van to stay overnight.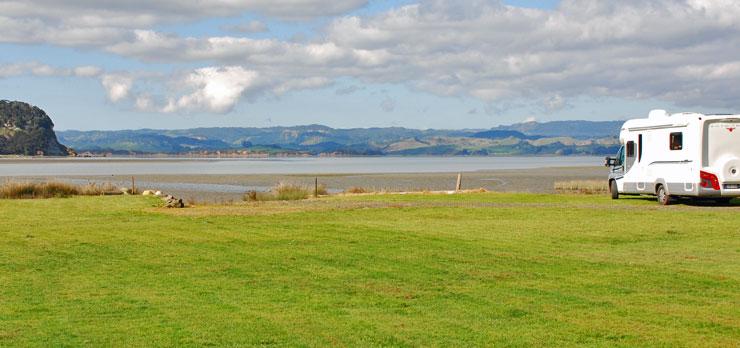 POST A COMMENT:
06:07 AM 16-Nov-15
by sandydoc
from Cambridge
Public
Lovely spot, we stayed there in the weekend. The owner has since sold the property and the new owners are not happy to have motorhomers staying. I understand that in the near future this will no longer be a spot to stop.