WAIKATO: HAURAKI
Historical Maritime Park

6984 Puke Rd, Paeroa, Waikato
Phone: 07 862 7121
rvexplorer id: 20577
Lat-Long: -37.35808, 175.65026
Rural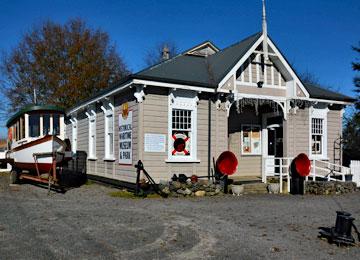 The museum and park entrance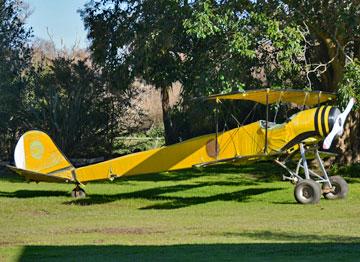 Yellow airplane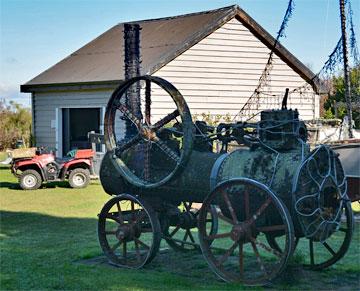 Old engine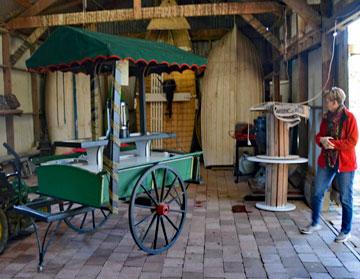 Community shed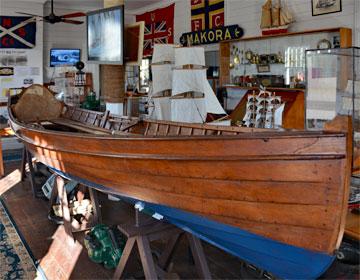 Wooden boat inside the museum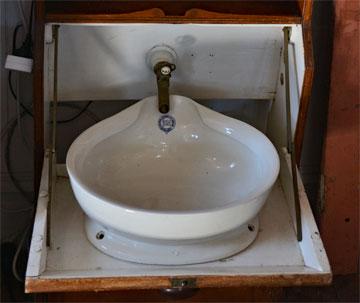 Foldaway toilet from the Elingamite shipwreck
The Paeroa Historical Maritime Park is alongside the Ohinemuri River and includes basic camping facilities for motor caravanners.
We called in on a sunny winter afternoon where Colin and his wife welcomed us, and took us on a guided tour around the property.
This is one of our hidden gems! We've often driven past on our way to the Bay of Plenty, without knowing what is here. Of course there is the museum, which has an interesting collection of exhibits from the early pioneering days. It is managed by enthusiastic volunteers from the local community, and restoration and maintenance is an ongoing project.
However, that enthusiasm also extends to the reserve area, which is supplemented with a quirky sense of humour, as seen in the collection of tombstones, the yellow airplane, and other exhibits. Anzac and Christmas are celebrated with amazing decorations, and attract large numbers of visitors.
Over summer, you can also take a river cruise, and get a feel for what life was like for the early pioneers, which was the only means of transport through the marshy flood plain at the time.
This was the site of Captain Cook's furthest trip inland, when he left the Endevour to check out a stand of Kaihikitea trees to see if they might be suitable for ship masts. They weren't, as the wood was too soft, and they are still standing to this day.
There is a large grass area for motor caravanners to park, with some powered sites along the river bank. The facilities are basic, but well maintained. And pets are welcome.
Just be careful in winter, as the ground can become slippery for front wheel drive vans - we got ourselves stuck when parking alongside the river. Fortunately, Colin saw our distress, and brought his tractor over to pull us out.
There is a small fee for staying overnight - currently $10, plus $5 if you need power.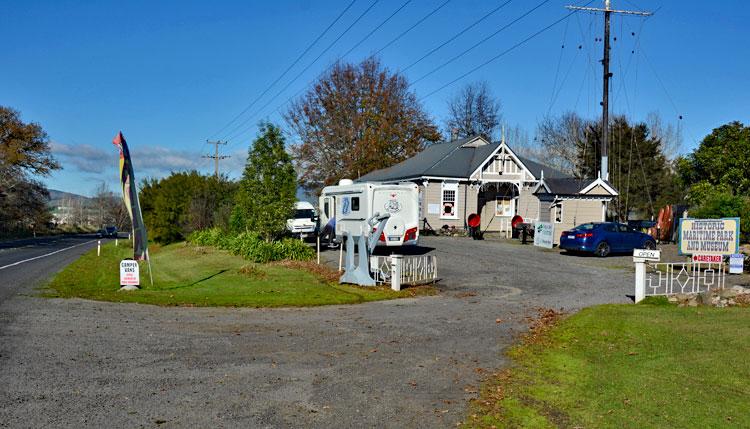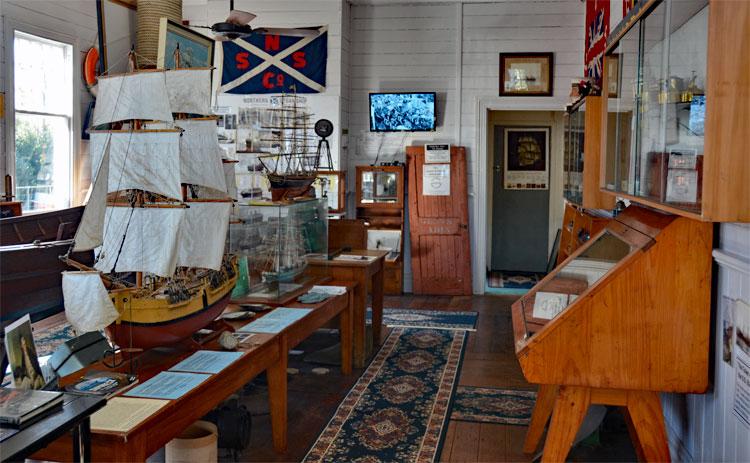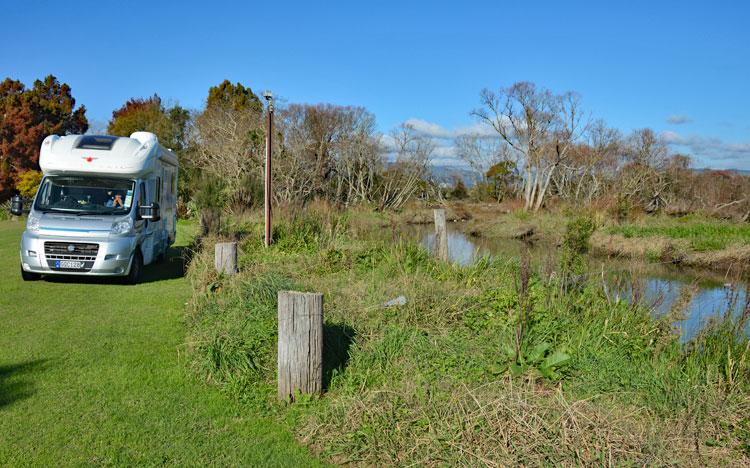 Parking alongside the river
POST A COMMENT: