WAIKATO: HAURAKI
Karangahake Gorge

SH 2, Karangahake, Hauraki, Waikato
rvexplorer id: 19636
Lat-Long: -37.42215, 175.72033
River, Forest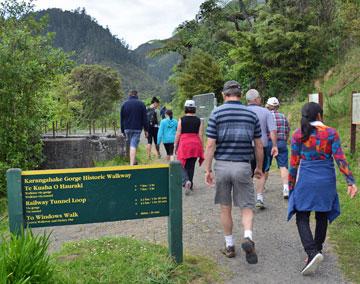 Starting off on our walk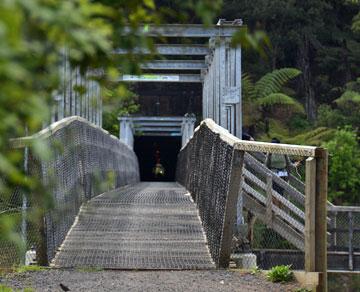 Bridge across the river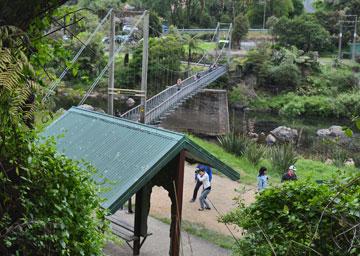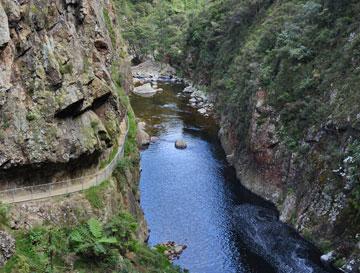 Track cut into the face of the gorge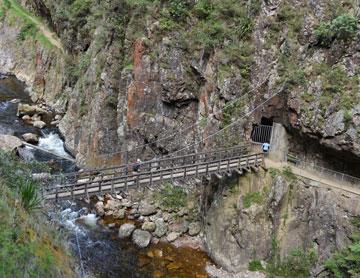 Karangahake Gorge is an historic reserve featuring walks along the original railway tracks and tunnels built for the gold mining in the Karahake Gorge.
We have enjoyed driving through the Karangahake Gorge on many occassions while on our way to and from the east coast, but we've never stopped to explore the old railway walks. The occassion finally came when we were meeting up with some good motorhome friends who were staying at the Karangahake River Campervan Park nearby.
After a very enjoyable evening, we decided to burn off the extra calories the next morning and headed off towards the main parking area, and started off on one of the several walks that are available.
This really is one of our iconic attractions, leaving us amazed at the ingenuity and toughness of the early pioneers who carved a railway track into the side of a steep gorge. We walked over swing bridges, through tunnels, and along the sides of the gorge. It was stunning!
That only leaves 2 other walks to do, hopefully some time in the near future.
The gorge carpark can be very busy, especially over the summer holidays, and in the weekends. Best to avoid these times if you can.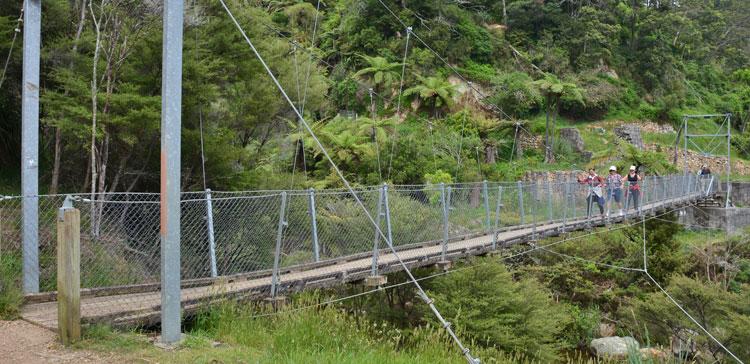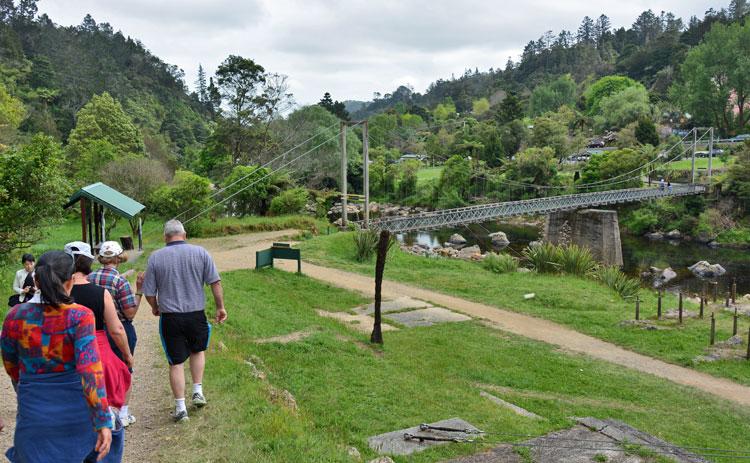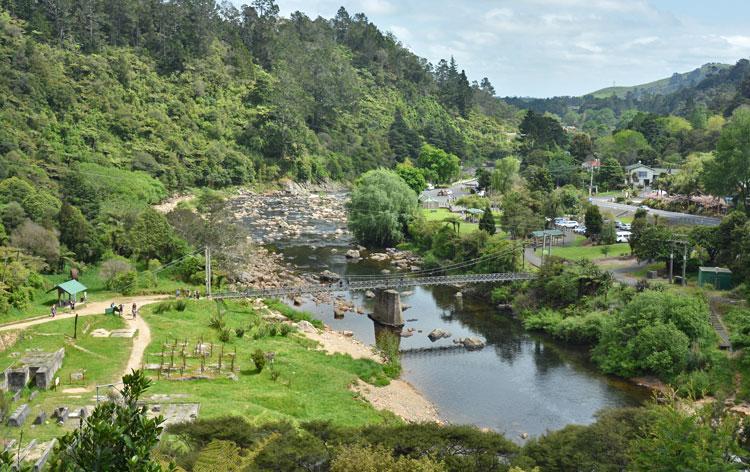 POST A COMMENT: